Delivery of wood pellet mill and feed pellet production line equipment
2020 is destined to be an extraordinary year. Many industries are struggling due to the raging of the new crown virus. As China's epidemic slowly improved, Richi Machinery's orders at home and abroad have picked up. Below are several domestic and international orders.
After a wave of production upsurge, Richi's products and equipment ushered in the peak of shipments, especially the 12 tons/h biomass pellet mill line in the United States, the 2 tons/h wood pellet line in Thailand, the 10 tons/h chicken feed machine production line in Zhejiang in China, and the 15 tons/h ruminant feed production line in Shandong, Henan 10 tons/h high-end aquatic feed production line and many other projects have been tailor-made for high-quality equipment. Recently, these equipments have been out of the warehouse frequently and sent to the customer project site in full swing.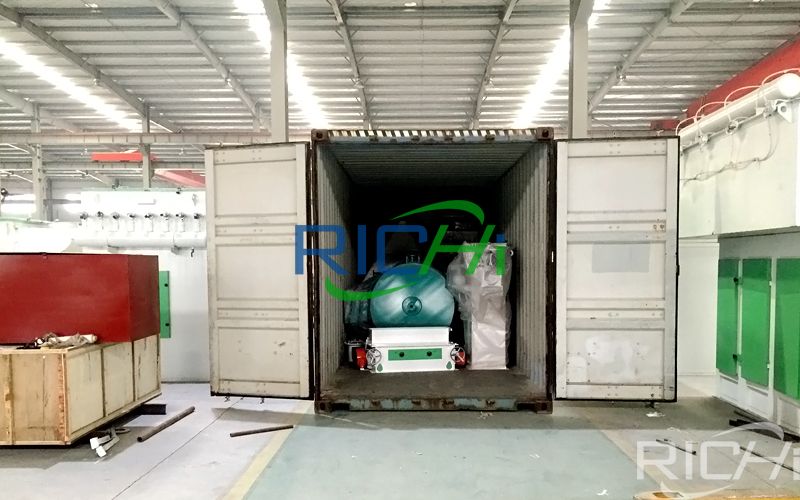 Delivery of pellet production line equipment
This time, in order to ensure that the customer's equipment is implemented to the engineering site as soon as possible and fully protect the customer's interests, all the staff of the production, marketing, logistics and other departments of Richi are deployed to work closely together to spare no effort to prepare production. Inspection, debugging, loading and delivery, to meet customer needs, and deliver to customers in accordance with contract requirements!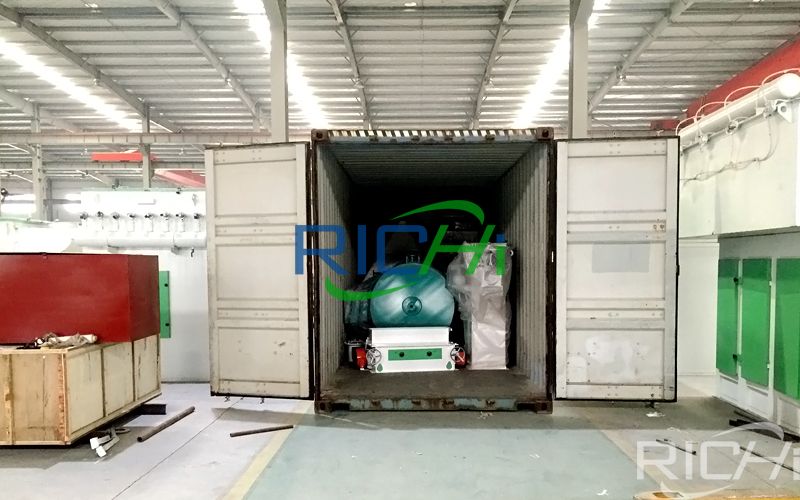 Delivery of pellet production line equipment
As a highly responsible feed and biomass processing equipment and complete engineering service provider, Richi has been striving to create a better future with customers. This time, in order to fully guarantee the smooth implementation of customer projects around the world and ushered in the peak of equipment shipments, Richi practiced the concept of "stable and reliable achievements for long-term development", and fully assisted partners to achieve an important manifestation of success.

Delivery of pellet production line equipment
The above is the article for you: Delivery of wood pellet mill and feed pellet production line equipment. If you are interested in our products or project solutions, please contact us. We will give you the best product quality and the best price. Email: sales@cnrichi.cn