NEWS
RiChi News
Follow Richi Machinery trends, collect industry information, and discuss market focus.
New coronavirus: China and the world fight together
Date: 2020-04-09 09:45:13
From: www.pellet-richi.com
Clicks:
---
In the face of the "global pandemic", China is also helping to prevent extreme epidemic countries, because China will never forget the political support and material replacement provided by the international community to China when the new crown pneumonia epidemic was most severe.
As part of China, we have a responsibility to empathize with everything the country is going through.In times of difficulty, friends from the international community helped China, and now China is touching the world!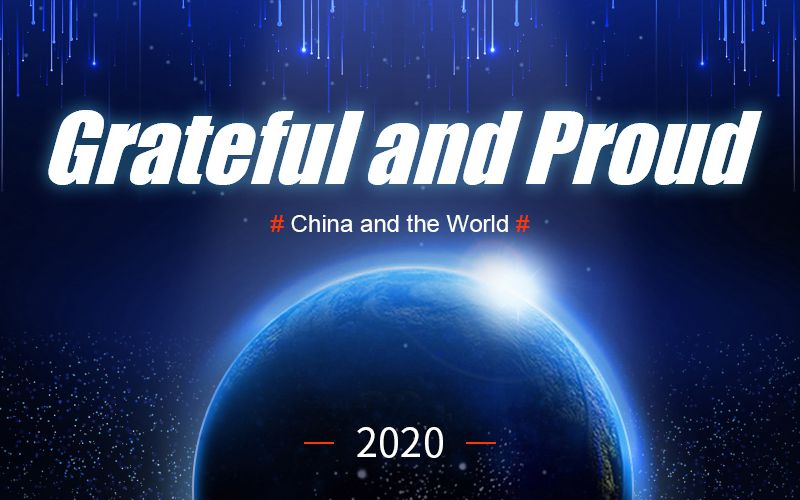 China and Pakistan
At the beginning of the epidemic,
Pakistan mobilized nationwide anti-epidemic materials,
They took out the masks from the national hospital inventory,
They didn't think about leaving a way for themselves.
They did n't even organize international students to evacuate Wuhan,Just because they believe that China will give better care.
Now in Pakistan, not only is the new crown outbreak, the desert locust plague is spreading.
What kind of reward does China give our friends?
On March 9, 2020, China's first batch of aid to prevent and control locusts from Pakistan successfully arrived at Karachi Airport, Pakistan. This batch of materials includes 14 sets of insect extermination equipment, 250 barrels of insecticide, and 14,000 copies of the new crown pneumonia test kit, with a total weight of about 70 tons.
Please note that this is only the first aid.
According to the aid plan, China will also deliver locust aid aid to Pakistan in two batches, including 250 tons of insecticide and 36 traction high-efficiency sprayers, and all of them will arrive in Pakistan by the end of April. The availability of these locust-removing materials, coupled with the Chinese expert group's plan to help Pakistan to eliminate locusts, will enable Pakistan to receive the strongest support in the fight against the locust plague.
Moreover, this is only the aid materials that our country has identified at present. If circumstances warrant, additional assistance may be available until the locust plague in Pakistan is completely contained.
We believe that this is true friendship. 巴铁, forever!
China and Canada
Since the outbreak of a new coronavirus in China, Canada has provided China with about 16 tons of personal protective equipment, such as clothing, protective masks, masks, goggles, and gloves. In addition, Canada is also providing $ 2 million in aid to China through the World Health Organization. Canada also announced that it will provide 8 million Canadian dollars (approximately RMB 40 million) to the World Health Organization, Pan American Health Organization, Red Cross, etc. to help developing countries respond to the epidemic
For those countries that have provided assistance to China in fighting the epidemic,our motherland will definitely reciprocate if necessary.
China and Indonesian
Since the new crown pneumonia outbreak, the Indonesian government and various circles have supported China in various ways to fight the epidemic. The Chinese government and people are deeply grateful for this. At present Indonesia is suffering from a new crown of pneumonia epidemic, and the Chinese government and people feel the same.
On March 24, 2020, the Chinese government assisted the Indonesian government to provide medical supplies to fight the new crown pneumonia epidemic in Shanghai for shipment. This batch of medical supplies includes testing reagents, medical N95 masks, medical surgical masks, medical protective clothing, portable ventilators, etc. Chinese local governments, enterprises and individuals are also actively acting to provide support to all sectors of Indonesia.
China and Ghana
When people are determined, they can overcome anything.
On February 5, urgently donated 10,000 N95 masks to Wuhan, Hubei. Ghana is not affluent, but they do everything they can to purchase quickly and work hard to donate. The Chinese people are very moved. Charity is not measured by the amount of money, and love cannot be crossed by the rich and the poor. A dollar from a poor is even more precious than a million from a rich, because you did everything.
China and Ethiopia
Affected by the new crown pneumonia epidemic, many Chinese and foreign airlines were forced to cut their flights due to market commercial reasons, while Ethiopian Airlines was one of the few foreign airlines that still regularly performed flights to China to ensure that China-Africa routes continue to sail.
As early as February, China's first batch of test kits provided free of charge to the African CDC has arrived in Ethiopia, and anti-epidemic materials are being sent to African countries in batches. China has donated US $ 20 million to the World Health Organization, which is mainly used to aid developing countries, including Africa.
As a member of China, we thank the "distant relatives and close neighbors" who love China, and we are proud of our motherland.
China and Qatar
After the outbreak in China, Qatar did its best to assist China in fighting the epidemic,they aided China with substantial medical supplies Qatar Airways has opened a green channel to take advantage of its global air routes to ship medical supplies collected for China from all over the world to China for free. In addition, Qatar Airways is also the first voluntary airline in the world to provide aid to China.In addition, the medical supplies aided by Qatar were purchased globally.
This country moved us!Adversity sees the truth, Qatar is currently in trouble,The Chinese people feel empathy and have provided and will continue to provide the latest version of technical guidelines for epidemic prevention and control and diagnosis and treatment, share experience and practices in prevention and control and treatment, and provide technical support to the card side by holding video conferences with officials of health departments and medical experts. And according to the needs of the chi-square, provide medical supplies such as detection reagents. Many Chinese companies will also donate medical supplies such as medical gloves and protective clothing to Qatar.
The above is the article for you: New coronavirus: China and the world fight together.
If you are interested in our products or project solutions, please contact us. We will give you the best product quality and the best price. Email: enquiry@pellet-richi.com
---