NEWS
RiChi News
Follow Richi Machinery trends, collect industry information, and discuss market focus.
Coronavirus in China is coming to an end,RICHI 9 pellet production lines ready to ship
Date: 2020-03-23 09:20:30
From: www.pellet-richi.com
Clicks:
---
The sudden outbreak of coronavirus has a great impact on any enterprise, especially a production enterprise: workers must accept the state's call to stay at home. Although remote work is a temporary best policy, the disadvantages are not small. Everything is a huge test for businesses and individuals. But the method is always more difficult than it is. Although the virus caught off guard, its impact on foreign trade is gradually fading. In late February, Richi Machinery resumed work, fully responding to the large number of orders accumulated before the war. At present, 9 complete production line orders have been processed, and shipments are being actively arranged. Completed orders include: US biomass pellet production line, Canadian wood pellet production line, raw feed pellet pellet production line, Uzbekistan feed pellet production line, Pakistan batch granulator, etc.)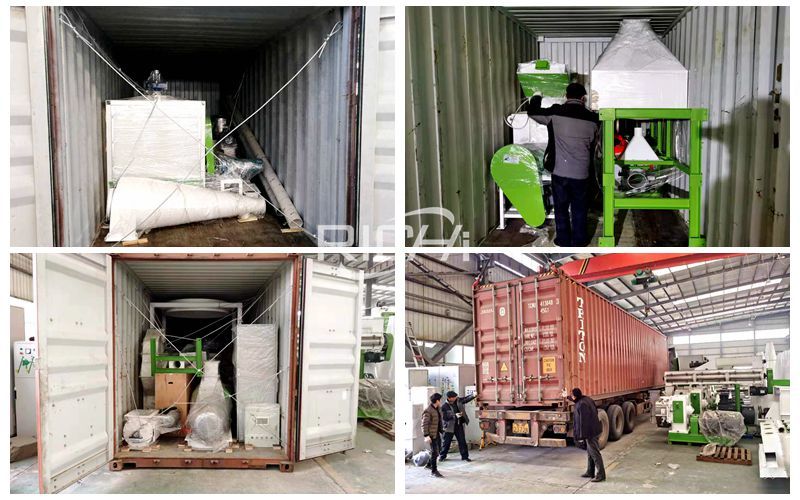 RICHI's 9 pellet production lines ready to ship
Although the epidemic situation is urgent and persistent, the current website traffic of Ruiqi and foreign customers' enquiries have changed too much, and even there is almost no impact of the epidemic, indicating that the needs of foreign customers have always been there, and the interest and confidence in Made in China has been lost Even if the losses are reduced, most of the customers continue to support Made in China and are optimistic about the epidemic. We believe that global customers will usher in a purchasing peak after the epidemic!
In addition, viruses are raging. So, will the exported products contain viruses? This is a question that many customers care about. Let's take a look at the authoritative answer released by the International Health Organization on February 1, 2020: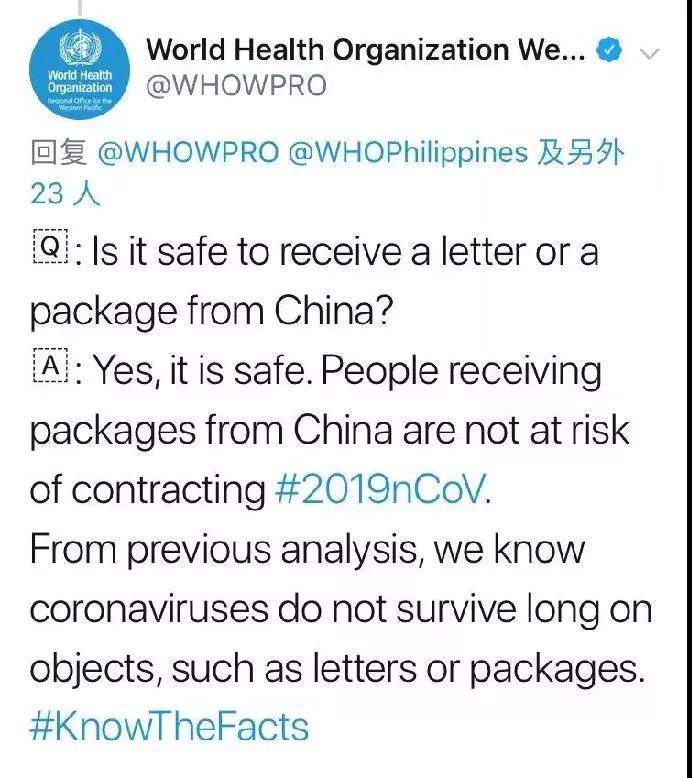 Coronavirus in China is coming to an end
Note: Packages and letters sent from China are safe. Because the virus is transmitted from person to person, not goods, the goods we export are also safe.
This written and accurate reply from WHO has undoubtedly given a reassurance to those customers who have heard the hearsay that "there is a virus in the goods" and other alarmist words who wait and see the cooperation.
Since the establishment of Richi Machinery for 25 years, it has been adhering to the "customer first" business philosophy and continuously providing customers with complete sets of feed and biomass equipment. In order to assist the country's call for the resumption of production and production of feed breeding enterprises, the epidemic situation is coming, we still do our best and serve our customers wholeheartedly! With immediate effect, Ruiqi Machinery's global after-sales service system is officially opened, and we wholeheartedly guarantee the production and operation of our customers.
1. Post-sale guidance for feed mill / biomass fuel resumption;
2. Feed / biomass engineering technical services;
3.Reservation of after-sale spare parts, etc.
The epidemic situation is not a problem faced by an individual, but a problem faced by the whole world. Foreign customers' consistent attitude towards the world's factories, WHO's feedback, donations from international friends, medical team support, technical support, and timely promotion of CCPIT Voice, of course, there is a sound monetary policy and a proactive fiscal policy behind us, so that we can safely live through the anxious moment. Richi Machinery,from China. During the epidemic, we have always been hopeful. Now, the epidemic in China is ending. Our experience tells us that no matter where you are, please protect yourself and look forward to future!
The above is the article for you: Coronavirus in China is coming to an end,RICHI 9 pellet production lines ready to ship.
If you are interested in our products or project solutions, please contact us. We will give you the best product quality and the best price. Email: enquiry@pellet-richi.com
---