NEWS
RiChi News
Follow Richi Machinery trends, collect industry information, and discuss market focus.
China RICHI machinery manufacturer of the granulator good where
Date: 2020-02-16 09:05:28
From: www.pellet-richi.com
Clicks:
China's RICHI machinery manufacturer are mainly based on animal feed pellet production line equipment and biomass pellet production line equipment. With the expansion of business scope, the customers of RICHI machinery have now expanded to thousands, covering more than 60 countries and regions. Why are many users willing to choose us, what's so good about the granulators produced by China's richi machinery manufacturer?
1) Three-axis machining process
2) All five bearings are SKF bearings
3) Siemens Motor
4) Frequency conversion feeding
5) All parts in contact with the material are made of stainless steel (embossed 304 stainless steel)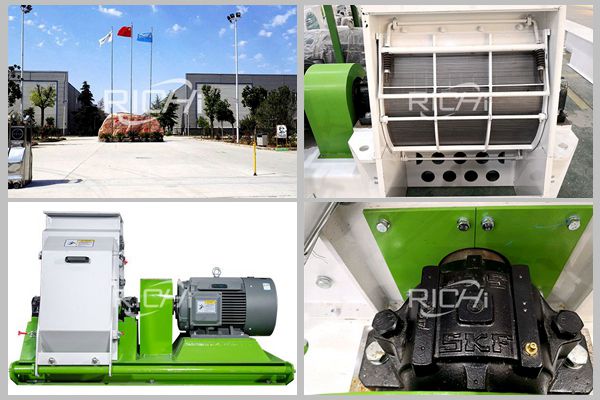 China RICHI machinery manufacturer of the granulator good where
6) Large modulator
7) The machine runs stably and has a long service life
8) There are safety pins and protection devices at the back of the machine
9) Our boss is also the boss of our engineer team. Our boss has been in this industry for more than 30 years. Professional and experienced technical support is a solid foundation for us to make a good granulator.
10) We have built feed lines in many countries and have rich experience. Good machine quality is our support
11) CE, ISO quality certification
12) Welcome to visit our factory, come to our factory to see our machines
13) We can give you a trial run before shipment, you say okay, you pay the final payment
14) We pay attention to the quality of the machine. We want to produce a good machine. Certainly not one or two parts are of good quality to produce a good machine. From the design of the machine, the purchase and processing of each component are There are strict requirements to form this good quality machine.
The granulator produced by Richi Machinery include feed pellet machine, fish shrimp pellet machine, sawdust pellet machine and their large tonnage pellet production line equipment. The company providing customers with a comprehensive range of scientific solutions in terms of investment and construction, equipment purchase, etc., eliminating the need for intermediate redundant heterocycles and protecting your project investment from the root !
The above is the article for you: China RICHI machinery manufacturer of the granulator good where.
If you are interested in our products or project solutions, please contact us. We will give you the best product quality and the best price. Email: enquiry@pellet-richi.com