NEWS
Industry News
Follow Richi Machinery trends, collect industry information, and discuss market focus.
50,000 Tons of Caragana Korshinskii Pellet Production Making Plant Investment Profit and Benefit Analysis
Date: 2021-03-09 08:45:13
From: www.pellet-richi.com
Clicks:
---
1. Caragana
Caragana korshinskii is a kind of forage plant with good nutrition. It is a leguminous deciduous shrub with a plant height of 150-300 cm or more. The bark is green to golden yellow and the root system is particularly developed. It is a dry grassland and desert grassland sandy xerophytic shrub , Extremely resistant to drought, cold and barrenness. Not afraid of wind and sand, it grows well on sandy land and can survive the winter safely at minus 32 degrees. It is an excellent variety for water and soil conservation, windbreak and sand fixation, and ecological management. Under normal circumstances, flat stubble rehabilitation should be carried out every 3 to 5 years. The branches and leaves of Caragana korshinskii are lush and rich in nutrients. During the vegetative period, the branches and leaves contain crude protein up to 20%, crude fat 3 to 5%, and crude fiber 25 to 33%; seeds contain 27.4% protein, 12.8% crude fat, and no The nitrogen extract is 31.6%. It is an important source of nutrition for herbivorous livestock. Frequent feeding of Caragana korshinskii, especially caragana korshinskii treated with biotechnology, has significant effects on accelerating the growth and development of livestock, increasing the weight gain rate, increasing milk production, and promoting the development of reproductive functions.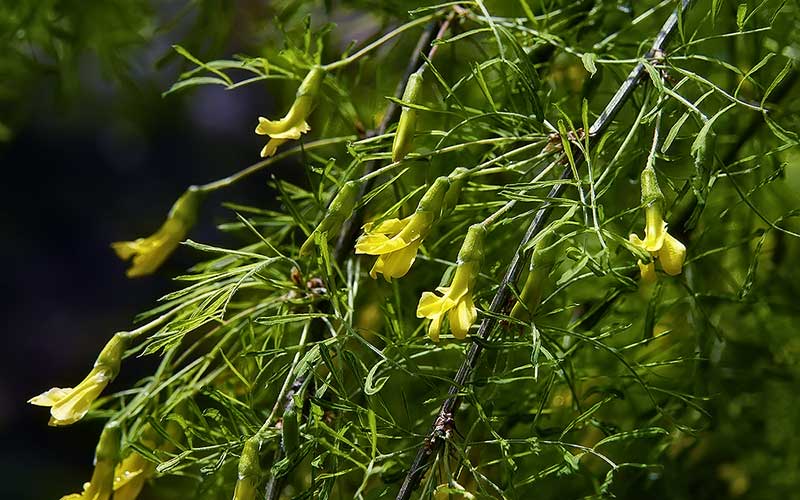 Caragana
2. Characteristics of Caragana Biological Feed
(1) Rich in nutrition, good palatability, livestock love food, digestibility and utilization rate increase overall.
(2) It is easy to store and transport. It can be stored for more than 3 years without opening the bag. The feeding effect is good. Feeding cattle and sheep in winter can significantly increase the rate of weight gain and milk increase. 3. Concentrated feed can be saved. Because of the relatively high nutritional value of Caragana korshinskii biological feed, the proportion of concentrated feed can be appropriately reduced to reduce feeding costs.
3. The Purpose of Establishing the Caragana Korshinskii Pellet Production Making Plant
Use biological treatment technology to scientifically and rationally use high-quality forage resources, improve the palatability, digestibility and utilization of caragana feed, increase breeding efficiency, and increase breeding income. Solve the current shortage of forage materials and better protect the ecological environment.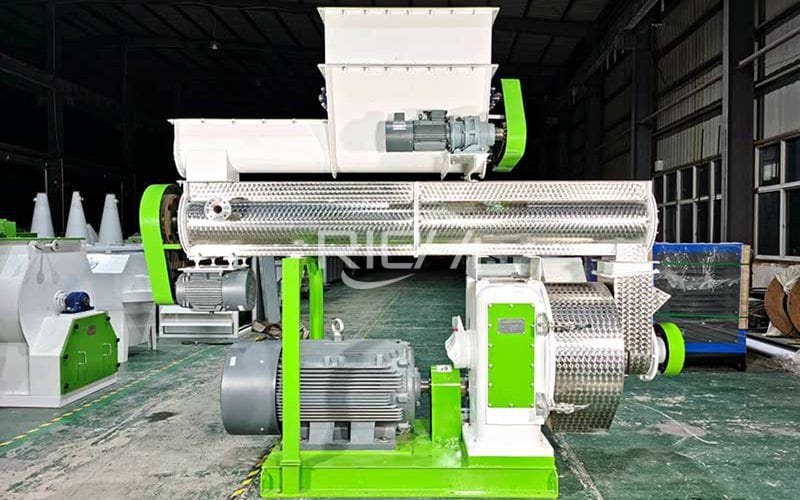 Caragana Pellet Mahcine
4. Benefit Analysis of 50,000 Tons/year Caragana Korshinskii Pellet Production Making Plant Project
Economic Benefits: The benefits of biotechnological treatment of coarse feed such as Caragana korshinskii are: firstly, the utilization rate of the forage material after microbial transformation is improved; secondly, the forage material after microbial treatment can increase in value; The forage feed produces more economic benefits than feeding untreated roughage.
Social benefits: The use of mechanization to process Caragana resources will have a huge effect on the development of new feed resources. It can not only greatly improve the utilization rate of existing forage resources, save grain, and improve production efficiency.
Ecological benefits: Caragana korshinskii can grow better after flat stubble. Generally, each branch can grow more than 5 new branches after flat stubble, which is beneficial to increase ecological vegetation and improve the ecological environment.
5. Investment Estimate and Profit of 50,000 Tons/year Caragana Korshinskii Pellet Production Making Plant Project
The total investment of the 50,000 Tons/year Caragana Pellet Cattle and Sheep Feed Production Line Project is 20 million RMB, with an annual output of 50,000 tons. After being put into production, it will realize an annual sales income of 30 million RMB and a profit of 5 million RMB.
6. Market Prospects
With the improvement of people's living standards and the enhancement of environmental awareness, biological feed will be further promoted and applied with its advantages of no residues, no drug resistance, no toxic side effects, and no environmental pollution. The feed treated with biotechnology can not only improve the digestibility and utilization rate of feed, improve the production performance of livestock, but also reduce the excretion of nitrogen and phosphorus in livestock excrement, and protect water and soil from pollution. As a kind of high-efficiency and environmentally friendly "green" feed, biological feed is bound to have a huge market space and very broad application prospects, as well as great development potential.
Zuoyun Caragana korshinskii is particularly rich in resources, with 200,000 mu of Caragana korshinskii forest land. The scientific and reasonable utilization of these precious forage resources is undoubtedly of great practical significance for increasing the storage of forage materials and promoting the sustainable development of animal husbandry. The project is a green industry, an ecological, food-saving, and low-carbon new energy project. It uses advanced biotechnology to process Caragana korshinskii to produce pelleted compound feed for Caragana korshinskii, which greatly improves the digestibility of the caragana. Caragana korshinskii is a good way to replace grain and grass to develop aquaculture industry, which can greatly reduce the cost of the aquaculture industry and has a huge market potential.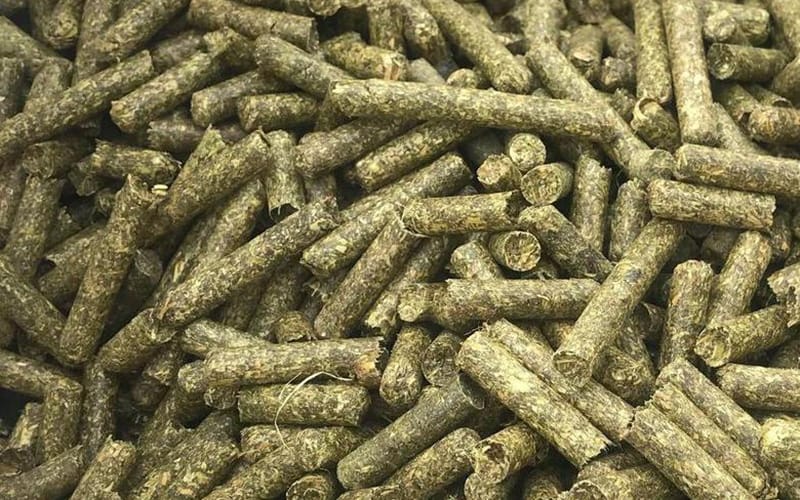 Caragana korshinskii pellet
Related Articles
Caragana korshinskii Powder Pellet Production Line
The above is the article for you: 50,000 Tons of Caragana Korshinskii Pellet Production Making Plant Investment Profit and Benefit Analysis.
If you are interested in our products or project solutions, please contact us. We will give you the best product quality and the best price. Email: enquiry@pellet-richi.com
---