NEWS
Industry News
Follow Richi Machinery trends, collect industry information, and discuss market focus.
20,000 Tons/year Poultry Feed Pellet Plant Project
Date: 2020-10-23 08:43:06
From: www.pellet-richi.com
Clicks: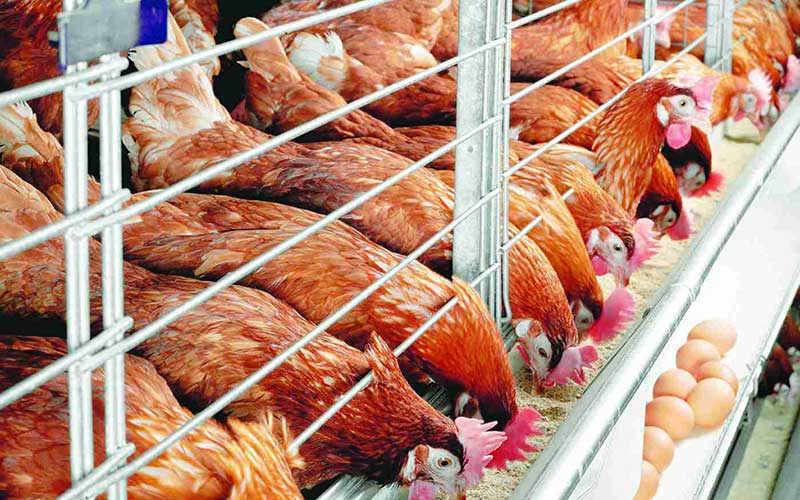 Poultry farm
With the development of science and technology, many nutritionally comprehensive poultry feeds have been developed, which are mainly composed of grains, protein supplements (such as soybean oil powder), mineral supplements and vitamin supplements. The nutrition is comprehensive without causing waste. Now not only feed mills are producing poultry feed, some capable poultry farms are also purchasing their own equipment to produce feed pellets. Agromar Baloteşti in Romania is a manufacturer of poultry feed for the retail market, specialized in small batches of 5-25 kg. They have an annual production of 20,000 tons feed for chicken, pigs, ducks, and ostrich, with individually adapted recipes for broilers, layers, breeders and rearing.
Romania 20,000 Tons/year Poultry Feed Pellet Plant Project
Country: Romania
Capacity: 20,000 Tons/year
Pellet Size: 2-6mm
Main Machine: raw material storage, cleaning machine, crushing machine, mixing machine, feed pellet machine, cooling machine, screening machine, packaging systems
Food safety is of utmost importance, and the process of pelleting the feed can reduce the incidence of salmonella and mycotoxins. Along with grinding, conditioning with good quality steam is one of the most important conditions for obtaining a good physical quality of the feed. Conditioning creates thermal, chemical and mechanical energy. This disrupts the structure of the starch in the feed and leads to gelatinization, plasticizes proteins, and softens fibres.
At the end of the process, the pellets are gently mixed with a protective oil coating, which is sprayed onto the pellets for even distribution. It is also possible to add vitamins to the coating. The process is controlled by a fully automatic computer system. The systems allow for automatic, remote start and stop of the pelleting line, and for continuous optimization of temperature and throughput.
How much feed does a poultry feed pellet factory produce 20,000 tons a year on average per hour? This depends on the number of days worked and the number of hours worked per day. If one year is calculated by 360 days of work: 20000 tons ÷ 360 days = 55.56 tons/day.
Working 8 hours a day: 20000 tons ÷ 360 days ÷ 8 hours = 7 tons/hour
Working 16 hours a day: 20000 tons ÷ 360 days ÷ 8 hours = 3.5 tons/hour
Working 20 hours a day: 20000 tons ÷ 360 days ÷ 20 hours = 3 tons/hour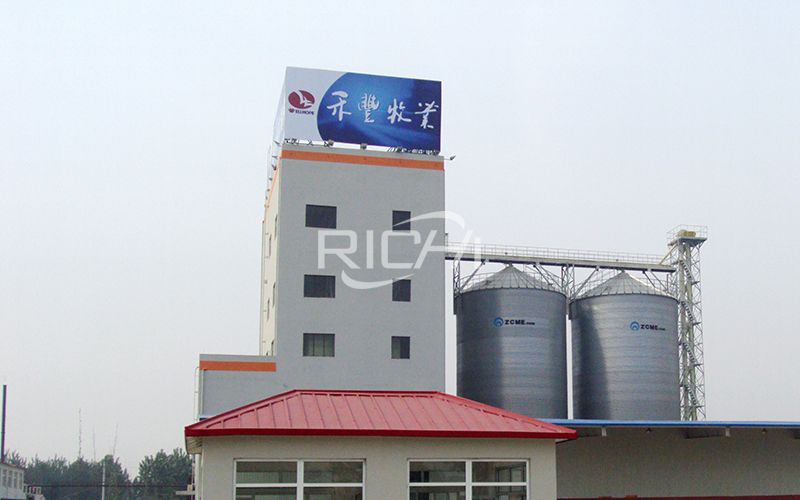 Poultry Feed Pellet Plant Project
Therefore, the average hourly output of 20,000 tons of poultry feed pellet plants is between 3-8 tons/hour. There are many poultry feed line cases that Richi Machinery has done. Here are some of the poultry feed pellet line cases we have done.
Poultry Feed Pellet Line Case Collection
Uzbekistan 3-5T/H chicken Feed Pelleting System
Colombia 3-4T/H Poultry Feed Pellet Production Line
Uzbekistan 3-5T/H Chicken Feed Pellet Plant
Senegal 3-5T/H Chicken Feed Pellet Line
Algeria Two Sets 3-5T/H poultry Feed Pellet Lines
Zimbabwe 3-5T/H Poultry Feed Pellet Production Line
Kenya 5T/H Computer Batching Powder Chicken Feed Line
Afghanistan 10-15T/H Chicken Feed Pellet Line
Uzbekistan 10T/H Poultry Feed Pellet Line+5T/H Permix Feed Line
If you are interested in our products, please contact us for free quotation and design. Richi Machinery is dedicated to serving you!
The above is the article for you: 20,000 Tons/year Poultry Feed Pellet Plant Project.
If you are interested in our products or project solutions, please contact us. We will give you the best product quality and the best price. Email: enquiry@pellet-richi.com