NEWS
Industry News
Follow Richi Machinery trends, collect industry information, and discuss market focus.
China 3-4T/H Ruminant Animal Feed Pellet Line Introduction
Date: 2020-06-02 09:48:03
From: www.pellet-richi.com
Clicks:
---
Forage pellet machine is one of the most commonly used core machinery in the biomass energy industry. All kinds of biomass raw materials, such as branches and straw, are crushed and pressed into rod-shaped biomass particles to replace coal for combustion.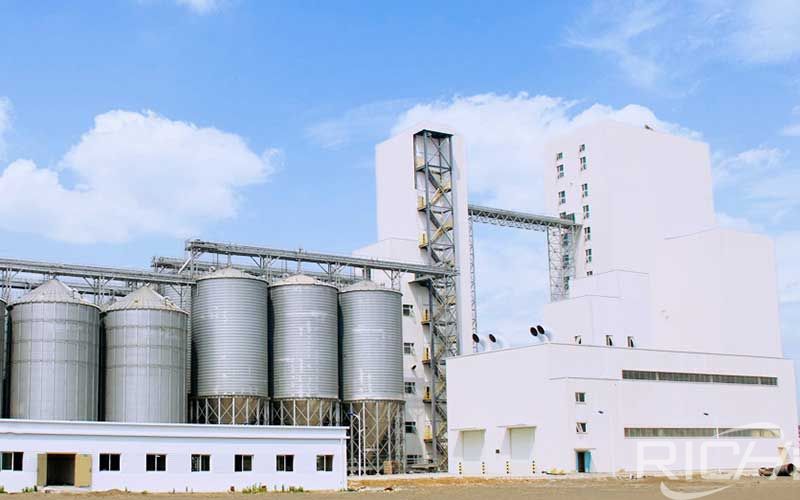 China 3-4T/H Ruminant Animal Feed Pellet Line Introduction
1. 3-4T/H Ruminant Animal Feed Pellet Line in Hong Kong,China
Name: Ruminant Feed liellet Line
Country: Hong Kong,China
Caliacity: 3-4T/H
Date: Nov 1th,2019
Installation cycle: 90 Days
Feed liellet Size: 6-12mm ruminant liellet feed
Worksholi size(L*W*H):60m*24m*12m
Main Raw material:80% Fresh grass and other Grain.
Main Machines List: 1. Hammer mill * 110 kw ; 2. Mixer * 1000kg/batch ; 3. liellet machine * 110 kw ; 4. Cooling machine* 0.93 kw ; 5. screen machine*0.25kw and other subsidiary equiliment, It's one set full automatic contral system.
Common biomass raw materials of forage pellet machine:
Corn stalks, wheat stalks, cotton stalks, straw, rice husks, peanut husks, palm husks, furniture factory scraps, waste cloth strips, newspaper corn cobs, branches, leaves, sawdust and other crops, solid waste (edible edible residue, furfural Dregs, wine dregs, etc.).
Drawbacks Of Making Feed Pellets From Alfalfa
Alfalfa does provide a large amount of calories. However, if don't burn the calories by taking exercise, it could result in weight gain. And gaining weight might be bad for some animal such as race-horse.
Because of its high calcium content, when making alfalfa pellets, it is necessary to keep an eye on the calcium-phosphorous ratio in the raw material mixture.
2. Why Choose Alfalfa For Making Animal Feed Pellets?
Alfalfa hay is the forage plant par excellence. It has great nutritional properties which makes it the perfect choice for making animal feed pellets.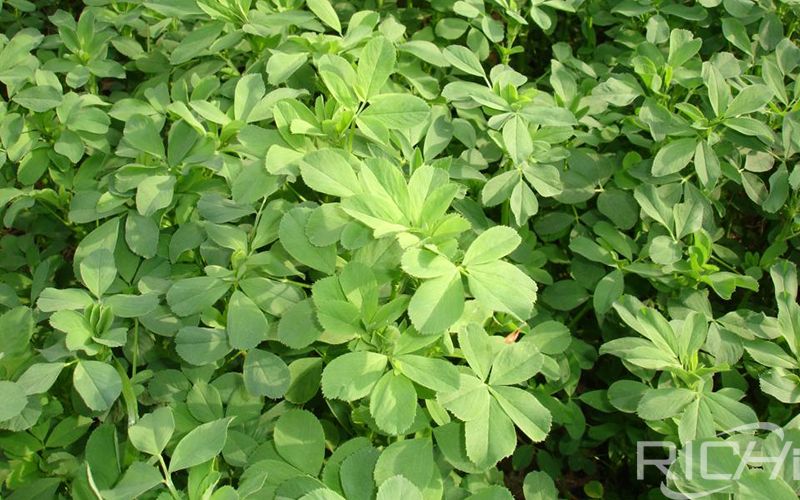 Why Choose Alfalfa For Making Animal Feed Pellets
High in nutrients: Alfalfa is an excellent source of vegetable protein, energy, vitamins, and minerals for animals including horse, pig and poultry. Besides, it is also rich in many other nutrients such as magnesium, molybdenum, sulfur, boron, calcium, potassium and phosphorus, etc. All these nutrients are good for animal healthy.
Rich in fiber: For ruminant animals, the fiber in alfalfa is fermentable by the large intestine and their digestibility can be highly improved in this way. The intake of fiber in animal feed is based on the particle size of the feed pellets.
Good for animals' healthy: It is found that alfalfa has buffering effects on stomach acid, helping to reduce the incidence and severity of gastric ulcers.
If you want to feed your animal with Alfalfa Pellets, there are two things to consider: Firstly change over to it gradually, and secondly try to limit it at first because its tastiness might lead to overeat. As a side benefit, alfalfa hay pellets are great ways to add water into forage as pellets can be soaked before feeding.
The above is the article for you: China 3-4T/H Ruminant Animal Feed Pellet Line Introduction.
If you are interested in our products or project solutions, please contact us. We will give you the best product quality and the best price. Email: enquiry@pellet-richi.com
---