8-10 tons cattle horse pig chicken bird pellet feed granulator model
What is the model of 8-10 tons of cattle, sheep, horse, pig, chicken and bird pellet feed granulator? The answer is SZLH420, which is a horizontal ring membrane pellet machine with larger output and better quality. Let's take a look at this SZLH420 animal feed pellet machine produced by Richi Machinery together!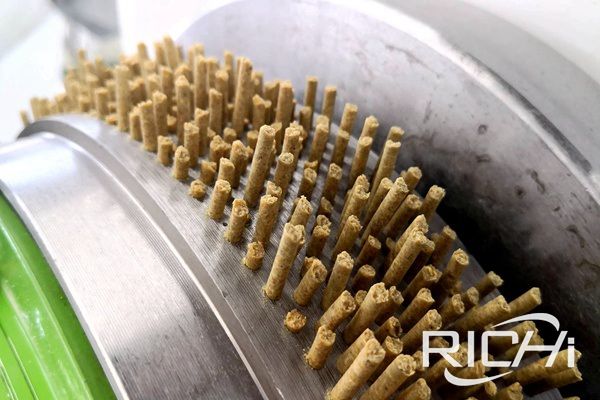 8-10 tons cattle horse pig chicken bird pellet feed granulator model
1.Model parameters of SZLH420 pellet machine
Model: SZLH420
Capacity: 5-7TPH
Main Motor Power: 110kw
Feeder Motor Power: 1.5kw
Conditioner Power: 7.5kw
Dia.of Ring Die: 420mm
Final Pellet: 2~12mm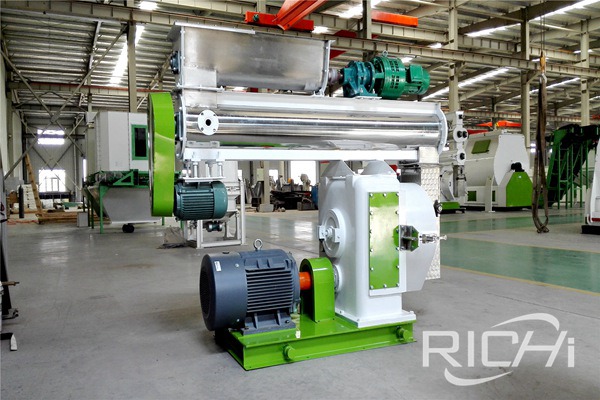 SZLH420 pellet machine
2.SZLH420 pellet machine case
South Africa 10T/H Cattle Feed Pellet Line
Name:cattle feed pellet line
Country:South Africa
Date:March 17th,2017
Capacity:10-12T/H
Feed Pellet Size:Powder and pellet, pellet size 3mm, 5mm,8mm
The install period:60 Days
Workshop size(L*W*H):19m*6m*25m
Main Raw material:Corn, Soybean Meal, and other Grain + 50% Grass
Our company provides drawing details: 1.Flow Chart; 2. install drawings; 3. pit drawings; 4. operating instruction 5.the production construction design drawings; 6. steel structure full drawing and steel material list; 7. plan and sectional layout graph of workshop drawings; 8. steel structure construction drawings; 9. the detailed steel structure drawings and material list; 10. Diagram of floor; 11 roof and wall reserved hole; 12. Oscillatory coefficients of equipment.
The above is the article for you: 8-10 tons cattle horse pig chicken bird pellet feed granulator model. If you are interested in our products or project solutions, please contact us. We will give you the best product quality and the best price. Email: sales@cnrichi.cn