NEWS
Industry News
Follow Richi Machinery trends, collect industry information, and discuss market focus.
Ranking of new Biomass Pellet Mill in 2020
Date: 2020-02-11 09:04:00
From: www.pellet-richi.com
Clicks:
We know that every country has more reliable biomass pellet machine manufacturers. There are too many biomass pellet machine manufacturers in the world, and how to find them is a problem. Here I have listed the internationally well-known biomass pellet manufacturers. You may have heard of their names, or you may not understand them. It doesn't matter, let's take a look!
1. Zhengchang
Jiangsu Zhengchang Group is one of the largest feed machinery processing equipment and whole plant engineering manufacturers in China with the feed industry as the main body. The company was founded in 1918 and has a history of more than 90 years. Zhengchang Group currently has more than 1,500 employees, and all kinds of scientific and technical personnel account for more than 45% of the company's total number. It has 20 branch companies and more than 30 service organizations at home and abroad.
2. Buhler
Bühler (China) Investment Co., Ltd. was established in early 2011 in the Wuxi New District by the Bühler Group. It was responsible for all sales of the Bühler Group in the Asia-Pacific market, managing all the companies that Bühler invested in the Asia-Pacific region, and acting on behalf of the headquarters The function of direct investment in the Asia-Pacific region has become the regional headquarters of Bühler in the Asia-Pacific region.
3. Famsun
Famsun is aware of the continuous upgrading of customer needs and is determined to build the advantages of the entire industrial chain solution from "pastoral to dining table". Has a rich product line: to cover multiple product lines such as feed, grease, warehousing, breeding, food, etc., to provide you with more excellent product choices. Relying on a complete product line, Famsun has accumulated profound knowledge and rich experience in the agriculture and animal husbandry industry for decades.
4. CPM
The origin of CPM can be traced back to California's Napa Valley, where, in 1883, the Toulouse & Delorieux Co. manufactured presses, crushers and stemmers for winemakers. In 1931, the company created the first pellet mill, the 30 HP Flat Bed with stationary flat die, and we became California Pellet Mill (CPM).
5. Richi
Henan Richi Machinery Equipment Co., Ltd. was established in 1995. After more than 20 years of development and growth, it has grown into feed machinery and engineering, biomass machinery and engineering, organic fertilizer machinery and engineering, transportation equipment and engineering, steel structure Engineering, silo, automatic control technology and engineering research and development and manufacturing, engineering design and installation is a modern enterprise engaged in independent research and development, production and sales. The company has passed BV certification, ISO9001 international quality management system certification and CE certification! The products are widely used in food, feed production, animal husbandry, aquaculture, farms, microbial fertilizers, biomass energy particles, forage particles, green environmental protection and other industries.
There are three points:
The wood machinery industry has now reached a bottleneck stage. For a long time no latest inventions have come out, most of which are utility models, so there is no so-called Ranking of new Biomass Pellet Mill in 2020.
There is no so-called ranking of Biomass Pellet Mill, only the larger companies, medium-sized enterprises and small enterprises are divided. No matter whether it is from the company's reputation, product quality or after-sales service must be good for large companies, but the prices are indeed high. The medium-sized enterprises are not much different from the large enterprises in all aspects, that is, the price must be lowered. For example, RICHI in henan province has high cost performance; I will not say much about small enterprises. It's not too good, but the price is low.
Comprehensive recommendations: The company plans to start purchasing feed machinery. If the investment exceeds several million or tens of millions, it is recommended to choose a large company; if the investment is less than several million, then choose a medium-sized enterprise; as for small enterprises, individuals are not recommended.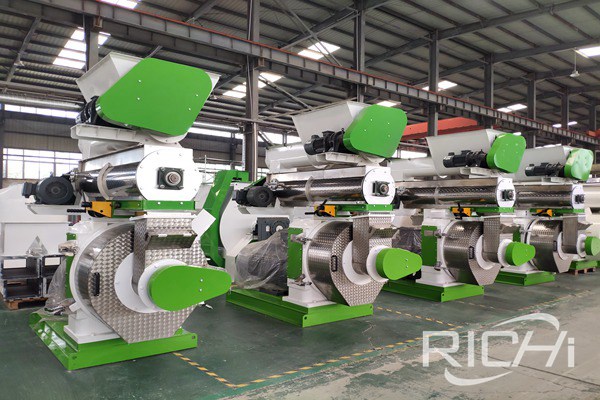 ranking of new Biomass Pellet Mill in 2020
The above is the article for you: Ranking of new Biomass Pellet Mill in 2020.
If you are interested in our products or project solutions, please contact us. We will give you the best product quality and the best price. Email: enquiry@pellet-richi.com