NEWS
FAQ
Follow Richi Machinery trends, collect industry information, and discuss market focus.
I Want to Put Up a Feed Mill in Mindanao, Philippines
Date: 2021-03-23 09:11:23
From: www.pellet-richi.com
Clicks:
---
Question:
"I want to put up a feed mill in Mindanao, Philippines"
Richi Machinery Engineer Li Answered:
Dear Sir or Madam
Hello, What kind of animal feed mill equipment do you want to invest in, and what is the scale of investment?
The feed industry consists primarily of livestock, poultry, and aquaculture sub-sectors. There are six major feed markets, namely those for pig, chicken, cattle, fish, shrimp and pet. the pig industry is therefore responsible for the bulk of the feeds consumed for livestock. Cattle and goats though with large populations are raised primarily on roughages. Poultry feed production consists mainly of chicken and duck feeds. Chicken are raised for meat (broiler) or for eggs (layer), while ducks are farmed for their eggs. The production cost of fish and shrimp feed and pet feed is relatively high, but the price is also expensive, and the current market is still relatively good.
Here in the Philippines, feeds are one of the most basic contributors to the swine and poultry industries. To give you a context, it represents approximately 60% of the total cost to produce pork, poultry meat, and eggs. There is no doubt, the poultry feed mill business is one of the most profitable businesses you can venture in here in the Philippines. Because of the major role that it plays in the farming industry, this kind of business never really goes out of fashion. With good and hands-on management, it's not impossible to grow this from a small scale venture into a thriving business.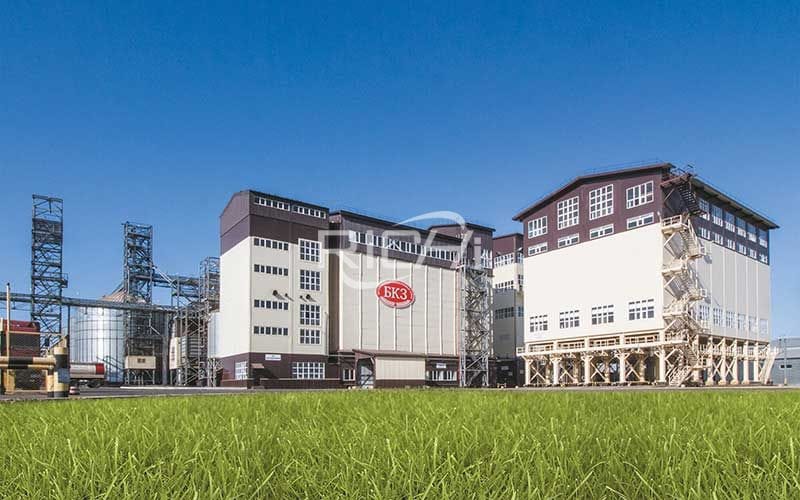 animal feed mill
What Needs to Be Done Before Put Up a Feed Mill?
1. Conduct market research and feasibility study
Every successful venture starts with thorough market research and feasibility study. This will allow you to make sound decisions for your upcoming business. This step includes analyzing whether the prospect location for your feed milling plant is suitable or not, forecasting your chances of making returns from the investment, and painting a clear picture of the cost implications for starting your own poultry feed mill.
2. Find a feed mill consultant
Especially in an industry which you're not familiar with, it's important to gain advice from experts who know the business at the back of their hands. If possible, ask for some help from an expert feed mill consultant. These consultants are there to make sure that you're starting on the right foot, guide you through the process, and ensure that the decisions you are making are for the wellbeing of your investment. Take note that a good consultant can help you out from planning and designing to constructing a complete feed mill plant to operating your business.
3. Develop a business plan
You are not going anywhere without a business plan on hand. There are two things that make this step an essential part of your pre-launch. First, if you're planning to get someone to finance your business, you have to present a solid business plan to convince banks or other investors that there's a bright future in store for this venture. Second, it helps to create a clear vision of what your plans are for every area of your business. This way, you know where to start, which steps to take next, and which ones need to be further refined along the way.
4. Obtain business permits and licences
Doing business in the Philippines calls for necessary permits and licenses from the government. This includes but not limited to DTI Registration (for sole proprietorships), SEC Registration (for partnerships and corporations), Barangay Clearance, Mayor's Permit or Business Permit, and BIR among others. To protect yourself, your business, your employees and future clients, be sure to secure all these documents before moving forward to putting up your feed mill.
5. Acquire needed machines and equipment
This part is one of the most tedious parts of the process. We highly recommend that you talk to a supplier who can provide a complete feed manufacturing system so you can focus your efforts on the administrative part of the business. You can also try this new trend in the milling industry called custom feed mill wherein companies get to choose exactly the features they want, giving them an advantage over the intense competition.
There you have it! It may sound a little overwhelming at first, but the rewards are truly worth it once you get through it all. With the right guidance from experts, the process can be simplified on a significant level. If you have other concerns about starting a poultry feed mill business, feel free to ask questions from us! We'll be more than glad to share our expertise with aspiring entrepreneurs like you.
The above is the article for you: I Want to Put Up a Feed Mill in Mindanao, Philippines.
If you are interested in our products or project solutions, please contact us. We will give you the best product quality and the best price. Email: enquiry@pellet-richi.com
---