I Am Looking Chicken Food Making Machine
Question:
"I am looking chicken food making machine "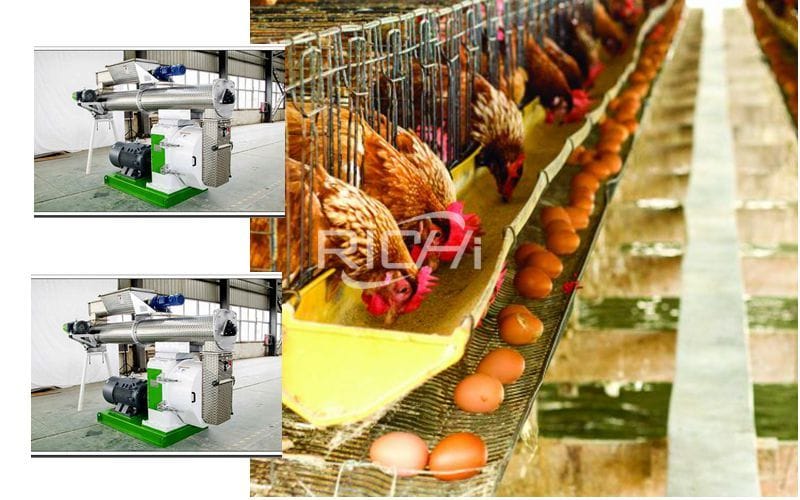 chicken food making machine
Richi Machinery Engineer Li Answered:
Dear Sir/Madam
Hello, we produce chicken food making machine, or chicken feed making machine. It is a kind of equipment that can produce chicken feed pellets for broilers, layers and chickens. The chicken feed making machine produced by Richi Machinery has flat die pellet machine and ring die pellet machine. The output of the flat die pellet machine is relatively small, generally less than 1 ton/hour. The output of ring die pellet machine is large, generally 2 tons or more. The maximum output of our single chicken food making machine can reach 40t/h. Please tell us your hourly capacity and we will send you a detailed quote. If your raw materials are corn, soybeans and other grains, you may also need grain grinders and mixers. Of course, we can also provide whole 1-100 tons/hour feed production line equipment.
The above is the article for you: I Am Looking Chicken Food Making Machine. If you are interested in our products or project solutions, please contact us. We will give you the best product quality and the best price. Email: sales@cnrichi.cn
Checking Order
With the sales contract, the order tracking clerk checks the models and quantities of each machine and spare parts.
Quality Test Before Delivery
Upon completion of the manufacturing of equipment, tthe quality inspector strictly checks quality of every machine with the checklist.
Check Items When Packing
Before packaging and shipment, the order tracking clerk checks the packaged items again with the packing list to avoid loss of items.
Sign the contract
Adopting international common standards for accurate design of product packaging, prevent product damage rate and the effective use of transport tools, which ensure the perfect delivery of products.
Get the minimum offer free of charge, please fill in the following information to tell us (confidential information, not open to the public)
Copyright © 2015-2021 by HENAN RICHI MACHINERY CO,LTD.All rights reserved.
Tel:0086-18574103366
Email:sales@cnrichi.cn