NEWS
FAQ
Follow Richi Machinery trends, collect industry information, and discuss market focus.
Can Horse Chicken Eat Alfalfa Pellets?
Date: 2021-01-04 08:49:29
From: www.pellet-richi.com
Clicks:
---
The Cozad dehydrating plant owned by Matt Burkholder produces 13,000 tons of alfalfa pellets annually from locally grown crops. The pellets — about 1 inch long and a ¼ inch in diameter — are feed primarily for horses, laying hens, and companion animals such as rabbits and guinea pigs.
"Most of our customers are other feed manufacturers," Burkholder said. "The lion's share of it is horse. The second is laying hens." Purina was the plant's biggest customer last year, he added. Dehydrating, grinding and pelleting alfalfa makes a higher-quality feed that is more easily stored. Burkholder said the market is growing on the organic side.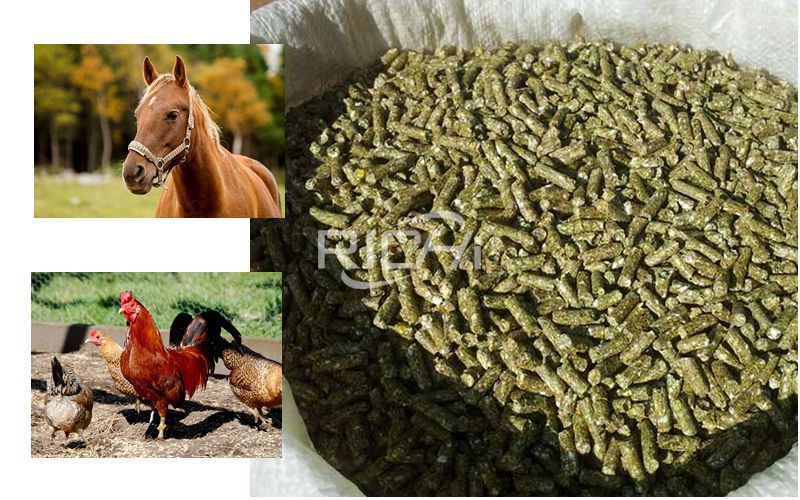 Can Horse Chicken Eat Alfalfa Pellets
Meanwhile, a growing demand for chicken feed the last four to five years mimics how things were done in the past. Burkholder said his dad, Dave, talks about how alfalfa was fed to nearly every chicken in the late 1970s and early 1980s, before the trend turned to analyzing the vitamins found in alfalfa feed and replicating them.
"As people have gotten more interested in natural and organic, producers have gotten back into feeding the alfalfa instead of the synthetic vitamins," Burkholder said. "We always claimed there were unidentifiable growth factors in the alfalfa. Animals just seemed to do well."
Alfalfa capital
There are fewer dehydrating plants in and around Cozad, once known as the alfalfa capital of the world, but the soil and proximity to the Ogallala Aquifer still provide ideal alfalfa growing conditions.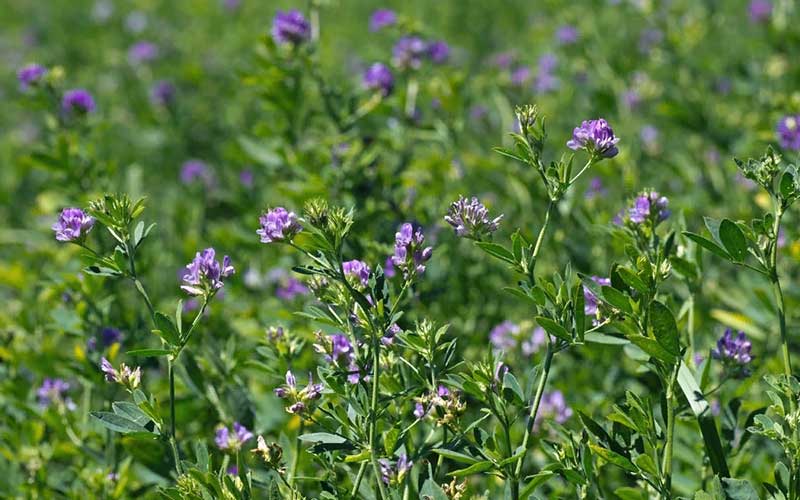 Burkholder farms 3,500 acres, from Lexington to Willow Island and north and south of Cozad, that yield 13,000 tons of pellets and another 1,000 tons of baled alfalfa hay consumed at Will Feed Inc. feedlot where his wife, Anne, is owner-operator.
Burkholder explained that alfalfa is a water-intensive perennial crop that thrives where the water table is high. "We don't have to pump water or run a sprinkler," he said, because area irrigation projects seep enough water to support sub-irrigation. "It's why we're here. It is a special reason to be here," Burkholder said. "It's only true from the Dawson County line to the west and Elm Creek to the east."
Fewer plants
"We're about the last man standing," Burkholder said about the decline of alfalfa dehydrating plants. "There are three in Dawson County and three in eastern Nebraska when there used to be 10 times that much."
There also is an Alfagreen Supreme sign along Highway 30 at Odessa. Burkholder and some partners bought that plant as a site to process and package pellets. The two employees there also grind alfalfa pellets into meal for some customers and package it in quantities of 50 pounds or 1,000 pounds.
"The last couple of years have been as good to us and everybody else," Burkholder said. "I think we will weather this downturn better when we don't have the fertilizer and water costs every year. I've got good partners and good people to work with. It's worked well."
His dehydrated alfalfa product is marketed through Alfagreen Supreme, which was started in Ohio about 55 years ago. The company, which also has six plants in Ohio, and one each in Pennsylvania and Florida, handles sales, billing and collections.
"It would be pretty tough to be out here all by myself," Burkholder said.
The Cozad plant, which still has a link to its past with Island Dehy Co. signage, has been with Alfagreen Supreme for about five years. Burkholder said pellets previously were marketed through Consolidated Blenders in Hastings.
Family ties
Burkholder said his grandfather, Ervin "Burky" Burkholder, moved from Ohio to Cozad in 1945 and initially farmed for someone else.
Then on his own, he grew alfalfa and was involved in constructing several alfalfa dehydration plants. After Burkholder's dad joined the family business in 1969, they bought Mill Island Dehydrators originally at Willow Island and, in 1972, National Alfalfa plant at the current Cozad location.
Burkholder hadn't intended to be a third-generation alfalfa grower-processor. He left Cozad to study engineering at Dartmouth College in New Hampshire, where he also played football.
In his senior year, he met Anne, a Florida native, and they decided they wanted a rural lifestyle for their future family.
Burkholder worked for his dad for three years, before buying the Cozad plant, which he has operated for the past 15 years.
How it works
"In a lot of ways, that's a giant erector set, just more expensive," Burkholder said, admitting that it is an outlet for his engineering side to "figure something out and see if we can make this work." The process to dehydrate alfalfa changed while he was growing up.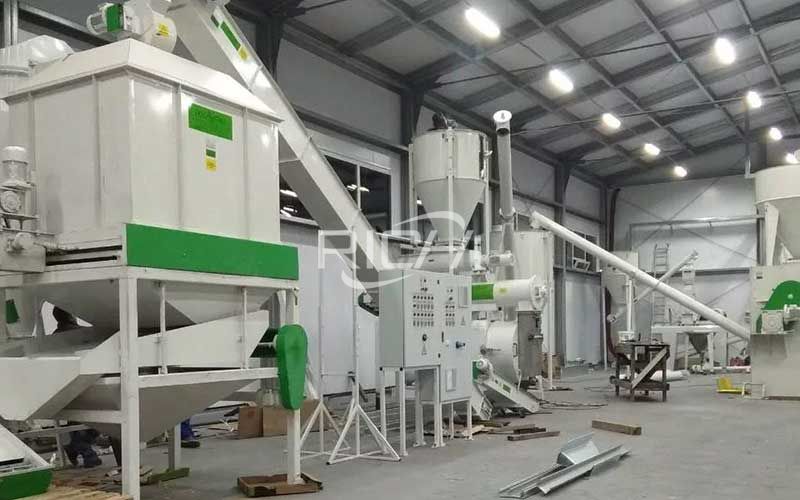 Alfalfa feed pellet production line
Originally, direct-cut alfalfa, with 70 percent to 80 percent moisture, was hauled to the plant for drying. Then it was learned that letting windrowed hay stay in the field and dry in the sun before chopping saved on gas costs. "It's reduced the energy costs significantly and it reduces transportation costs," Burkholder said.
Using high-moisture alfalfa requires 5 pounds to make 1 pound of the pellet product. However, if alfalfa is at 50 percent moisture when hauled to the plant, it takes 2 pounds for 1 pound of product. "It saves all the way around," Burkholder said. At the plant, alfalfa is thoroughly dried to 7 percent to 8 percent moisture in a dryer with a big rotary drum that works something like a clothes dryer.
There are 13 employees at the Cozad plant: an office manager, eight others who work year-round and four who work in the summers. Winter work has included shipping much of the inventory from last summer's stored crop, rebuilding plant equipment and doing preventive maintenance such as changing bearings.
The above is the article for you: Can Horse Chicken Eat Alfalfa Pellets?.
If you are interested in our products or project solutions, please contact us. We will give you the best product quality and the best price. Email: enquiry@pellet-richi.com
---