NEWS
FAQ
Follow Richi Machinery trends, collect industry information, and discuss market focus.
How to buy good quality biomass pellet machine according to budget?
Date: 2020-06-02 10:03:42
From: www.pellet-richi.com
Clicks:
As the cost and price of fossil fuels continue to rise unsteadily, and environmental problems become more serious. The conversion from traditional fuel to green fuel is imminent. As one of the green fuels, biomass fuel has gained a huge market. Biomass pellet fuel is cheap and economical and environmentally friendly. Now that the biomass pellet market is so good, you want to invest in this one. How to buy a biomass pellet pelletizer with high cost performance according to the budget and online?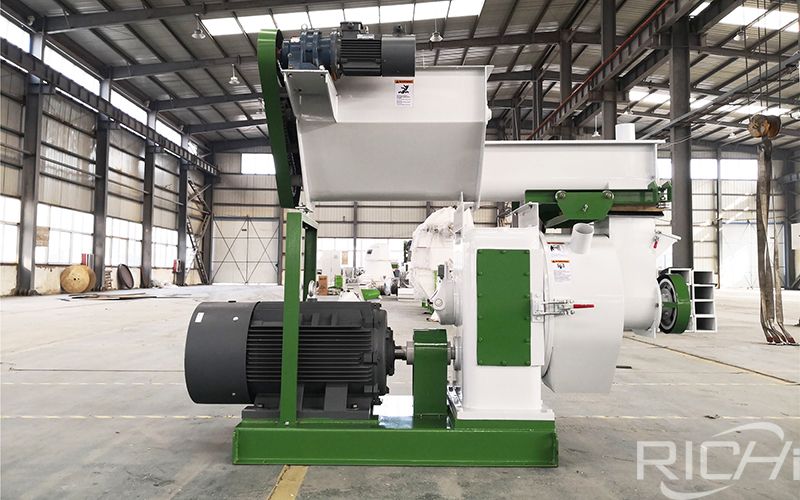 How to buy good quality biomass pellet machine according to budget?
In the international commercial biomass pellet mill market, there are countless pellet mill manufacturers and suppliers. No matter where you plan to buy the pellet machine, you need to pay attention to the following four precautions:
1. Quality comes first. Quality is the core of pellet production. At least, you need to choose a CE certified pellet mill.
2. Cost is one of the decisive factor. Ideal situation would be buying proper pellet mill from the manufacturers or suppliers with the lowest price. Here you should pay attention, the proper pellet mill does not mean the best one. Other words, you should choose a pellet mill after considering your budget, the capacity for large, medium and small scale pellet production, pellets application ( for business or self use, for feed or fuel, for boiler or stoves, etc,), power condition ( electricity, diesel, gasoline, etc) and serving life, etc.
3. Pellet mill operation and utilization affects the purchasing of the pellet mills. If the machine is too complicated to be operated, it may cause extra expense, such as cost for operator training and potential cost of machinery maintenance and operator securing which may be caused by wrong operation.
4. After sale service and spare part supply are also important for choosing a pellet mill manufacture and suppler. It's better to choose pellet mills from a manufacturer or supplier who could provide satisfactory after sale service and consistent spare part supply, any of your problem can be solved at a phone call or an email.
After these consideration, here comes the second question: where do you buy a pellet mill? You may find a local distributor from the business directory, that's ok, but as there is always a huge mark-up from the distributor and the after service cannot be guaranteed, I suggest you choose from internet. So, there comes the third question:
How to buy a cost-effective pellet mill on-line?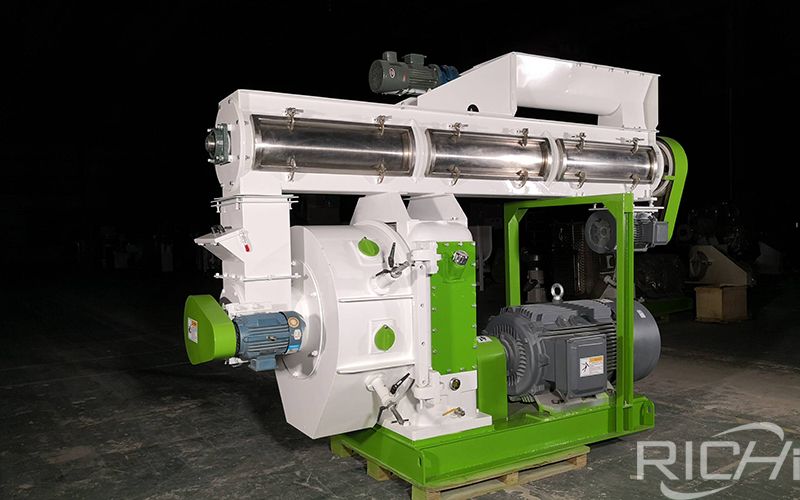 How to buy a cost-effective pellet mill on-line
1. Buying from Chinese pellet mill suppliers
Richi biomass pellet mill
Henan Richi Machinery Co., Ltd was founded in 1995. After more than 20 years of development and growth, RICHI has grown into a modern enterprises engaged in independent research and development, production and sales. Richi Machinery biomass pellet machine and production line equipment have project cases in Canada, Indonesia, Congo, China, Iceland, Poland, Thailand and other countries.
The biomass pellet production line produced by Richi Machinery can be produced from 0.5 t / h to 100 t / h. The quality is very good, the price is reasonable, is a cost-effective manufacturer.
Pros:
1. The product quality is particularly good, the raw materials of the equipment and various accessories are of good quality
2. Free design plan, later responsible for installation, training, and regular return visits.
3. There is an advantage below the output of 60t / h
4. Guaranteed after-sales service
Cons:
The price is a bit high
2. Buying from European pellet mill suppliers
CPM pellet mill
As a pellet mill manufacture, CPM pellet mill is well known. With the creation of his first flat die pellet mill in 1931, California Pellet Mill was set up. Now CPM has already become a world leading pellet mill suppler with its pellet mill supplied all over the world.
Pros:
High production quality
Durable gear
High production efficiency
Good after sales service
Large scale pellet production
Cons:
Expensive
Small and medium scale pellet production is not recommended
Buying a pellet mill online is always not easy. If you do not conduct an in-depth investigation, you may suffer huge losses. Check their website, youtube videos, exhibition news, customer visit news or case studies whenever possible. Make sure you talk to their salesperson about business and ask technical questions to understand whether they are professional enough from the answers.
The above is the article for you: How to buy good quality biomass pellet machine according to budget?.
If you are interested in our products or project solutions, please contact us. We will give you the best product quality and the best price. Email: enquiry@pellet-richi.com