This 10-12t/h biomass pellet production line in Thailand project is the largest agricultural and forestry waste pellet plant project we have ever done in Thailand.
On October 9, 2018, a customer sent us an inquiry:
"Dear Rich Machinery,
I'm a consultant, who is working in a project feasibility study for a public university, where it is expected to produce and export to Japan, Denmark, United Kingdom and Italy wood pellets with ENplus A1 certification.
We are contacting you due that the name of your company appears as a wood pellet plant manufacturer in China and because we want to start creating the project networking to find the right allies through the whole supply chain.
We are interested in installing our 55.000 ton/year ENplus A1 wood pellet plant in Thailand next year with you if we find it beneficial for both of us.
We hope this letter becomes the first step for a meaningful relationship and we will be awaiting your kind reply by a person who available for further communications.
Yours truly,
Daniel
Consultant"
In July 2019, this 10-12 t/h biomass pellet production line in Thailand project was signed.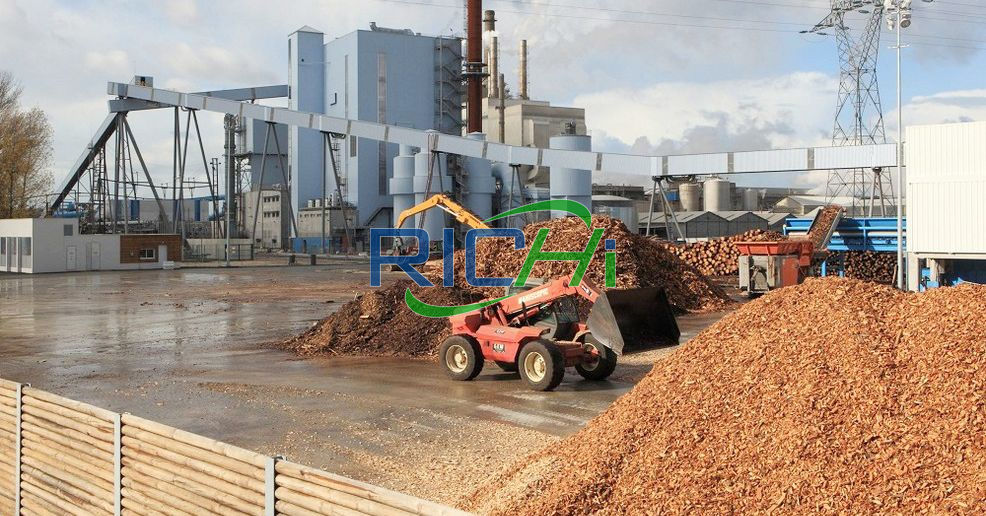 It is worth mentioning that the final project was not what the customer originally requested. The customer's raw materials also changed. He not only used wood waste, but also added a variety of agricultural waste as raw materials.
Therefore, in response to customers' raw materials and needs, our biomass pellet production line process has also changed. However, according to customer feedback, according to testing, the final pellet products still meet higher fuel pellet standards and can still be sold to Japan and other countries. in biomass power plants and other fields. The 10-12 t/h biomass pellet production line in Thailand project has a maximum employee capacity of 40 people, and production adopts a two-shift system, with each shift lasting 8 hours. Sometimes, peak and valley power are used to adjust to mid-shift and evening shifts, and night production is performed. There are 300 working days in the year.
Composition of 10-12 t/h biomass pellet production line in Thailand project
Pelletizing workshop: 10 biomass pellet mills (the biomass granulator physically rotates at high pressure and high speed to form cylindrical biomass particles);
Slicing and crushing workshop: slicer and crusher (slicing and crushing to make the particle size less than 5mm);
Cooling, screening and packaging workshop: conveyor, cooling screening machine, packaging machine (products around 40°C are transported to the cooling facility to cool to room temperature and then screened and packaged);
Transportation: vehicle transportation, belt transportation (raw materials and products are transported in and out of the factory by vehicles; belt transportation is used inside the workshop);
Raw material and finished product warehouse: raw material storage and product storage;
Exhaust gas treatment project: bag dust collector: 3 sets, bag dust removal efficiency reaches more than 99%; Cyclone dust collector: 5 sets, cyclone dust removal efficiency reaches more than 90%;
Noise prevention and noise reduction measures: purchase low-noise equipment, rationally arrange the factory floor plan; take certain vibration and noise reduction measures to reduce distance attenuation.
Product plans and scale
This 10-12 t/h biomass pellet production line in Thailand project mainly produces biomass pellet fuel. The main products and production scale are shown in the table below.
| | | |
| --- | --- | --- |
| Product Name | Production Capacity (T/A) | Packaging Specifications |
| Biomass pellet fuel | 55000 | 1 Ton/bag, moisture content <8% |
Main raw and auxiliary materials
What raw materials were used in this 10-12 t/h biomass pellet production line in Thailand project? How many raw materials are used? How much electricity is used? How much water was used? In the table below you will clearly see:
| | |
| --- | --- |
| Name | Annual Consumption |
| Scrap wood blocks | 57600 t/a |
| Sawdust | 3000 t/a |
| Wood shavings | 3000 t/a |
| Peanut shells, straw, rice husks, corn stalks, bark, bamboo materials | 3060 t/a |
| Electricity | 2.5 million kWh/year |
| Water | 1400 tons/year |
Note: All raw materials come from surrounding farmers and wood processing plants. The average moisture content of raw materials is 24%
Equipment of 10-12 t/h biomass pellet production line in Thailand
| | |
| --- | --- |
| Equipment Name | QTY |
| Slicing machine (with its own feeding conveyor chain plate) | 1 |
| Belt conveyor (12m) | 3 |
| Bag dust removal device | 2 |
| Large wood chip silo (10m*3m*1.5m) | 1 |
| Belt conveyor (11m) | 3 |
| Crusher | 3 |
| Cyclone dust collector (Φ1000) | 5 |
| Dragon conveyor (5m) | 3 |
| Belt conveyor (8m) | 1 |
| Belt conveyor (16m) | 1 |
| Powder warehouse (20m*3m*3m) | 1 |
| Auger conveyor (Φ400*9500) | 2 |
| Feeding dragon (Φ320*3000) | 10 |
| Biomass wood pellet mill (MZLH420) | 10 |
| Belt conveyor (23m) | 1 |
| Skirt belt conveyor (12m) | 1 |
| Cooling screening machine (Φ800) | 1 |
| Granule silo | 1 |
| Fully automatic packaging machine | 1 |
Process flow design of 10-12 t/h biomass pellet production line in Thailand
The main raw materials of the 10-12 t/h biomass pellet production line in Thailand project include waste wood blocks, sawdust, shavings, rice husks, etc. The raw materials are sliced, crushed, granulated, cooled, screened, and dried. Qualified products are packaged and stored in the warehouse.
The scraps, collected dust, and unqualified products are returned. corresponding process. Cooling adopts sieve machine air cooling. Raw materials and products are naturally dried without drying process.
01

Slicing:
02

Crushing:
03

Granulation:
04

Cooling screening:
05

Packaging and storage: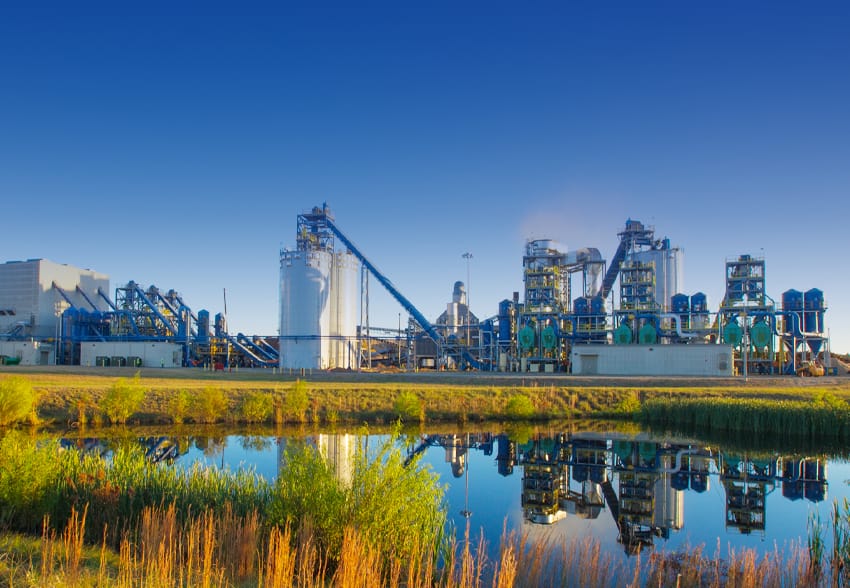 Thailand is one of the upcoming biomass and wood pellet exporters in the Southeast Asia region. Wood biomass pellet production has been gradually increasing in Thailand; however, the recent trend is more rapid.
Thailand has increased biomass wood pellet production for export and domestic use. Thailand has the potential to grow plants throughout the year, so biomass raw materials is readily available.
If you want to develop a 1-90t/h biomass pellet production line in Thailand, you will have very sufficient raw materials and strong government policy support.
Currently, we have established nearly 30 pellet production line projects in Thailand, covering wood pellet processing, biomass pellet processing, crop waste pellet processing, aquatic feed processing, livestock and poultry feed processing, fertilizer pellet production, premix processing, cat litter pellet processing and other fields.
If you also want to set up a feed & cat litter & fertilizer & wood & biomass pellet production line in Thailand, please feel free to contact Richi Machinery for technical support!