England 5-6 t/h cat litter pellet system euqipment project overview
The client of this 5-6 tons per hour cat litter pellet maker project is a very well-known pet food company. The 5-6 ton/hour cat litter pellet making machine production project is in United Kingdom. The raw material is bentonite and attapulgite. Bentonite & attapulgite cat litter pellets is ideal for natural cat litter.
The characteristics of the materials are such that they have high absorption, natural odor control, instant & strong clumping, safe & hygienic and low dust & no waste materials. It makes sense for environmentally conscious cat owners to expect their litter to be made from natural products that do not pose a potential health hazard to them or their beloved pet.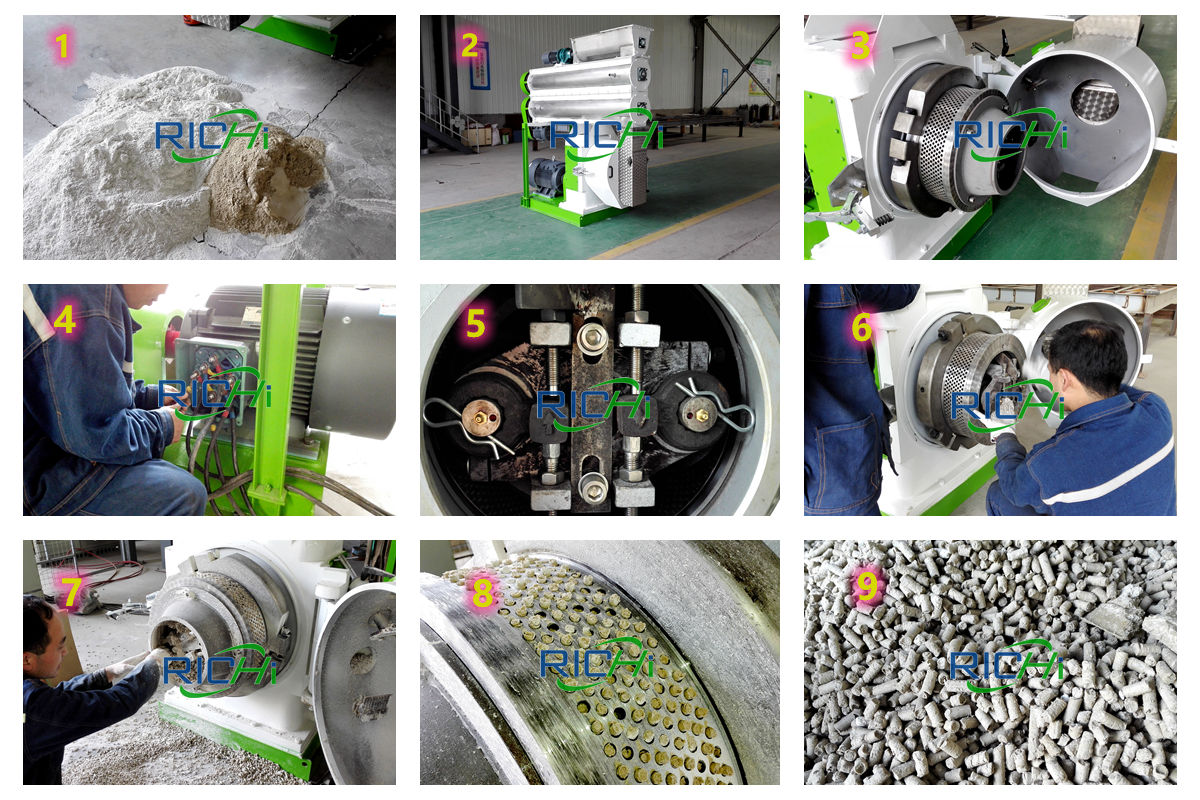 UK natural cat litter pellets making machine testing site
The natural cat litter produced by the customer of this cat litter pellet system project is comprised of Bentonite and Attapulgite. This heavyweight, naturally clumping litter prevents moisture from collecting on the bottom of the tray where it can decompose and cause odors.
The hard clumps that form allow you to scoop out waste easily, leaving a fresh, clean tray. This unscented litter locks odors away without using a perfume cover-up scent or any added chemicals. High absorbency (100% of weight). Unlike pet food manufacturing, pellet kitty litter is a matured industry which follows a standard manufacturing process. A 5-6 ton per hour cat litter pellet line manufacturing process consists of various parts or equipments such as crusher or hammer mills, mixers, conveyors, cat litter pellet machines, dryers, and packaging units.
Testing video of UK naturally fresh cat litter pellet machine project
But the customer of this cat litter pelletizing machine project is very special. All the equipment of the cat litter pellet production line they established this time is provided by 4 different manufacturers, and the customer purchased from RICHI is the SZLH350 ring die bentonite cat litter pellet making machine.
This is a customized cat litter pelleting equipment, according to the actual process requirements of the customer, we have specially configured a double-layer conditioner for it, the power is 55KW, and the pellet size is 4mm. The customer's power requirement of this cat litter pellet press is 380V, 50HZ, 3 phases.
This project started on December 17, 2016. According to customer requirements, the cat litter pellet mill was installed by the customer according to the installation drawings provided by us. According to customer feedback, this equipment has been in trouble-free operation for 5 years, and the output is still stable at around 5.5t/h, and the operation is very satisfactory.
How to Make Bentonite Cat Litter Pellet In Cat Litter Machines In Cat Litter Pellet Plant?
01
Sourcing the Raw Material
Depending upon the type of base raw material such as clay, silica or eco-friendly options, it needs to be sourced to begin with. Traditional clay litter is produced from Fuller's earth, and has the properties that can absorb liquid completely. Silica is produced by processing sodium silicate sand in presence of oxygen and water.


02
Drying the Clay to Remove Moisture
The sourced clay is transported by conveyor belts and are crushed to finer particles. The finer clay now undergoes a baking process and passes through an oven where temperature could reach to a maximum of around 2000'F. The baked clay is further crushed to reach its final level of consistency and standard.
03
Prepare granules or pellets of clay strands that are assorted with different sizes
The baked clay is made into finer granules or pellets of different sizes. Cat Litter Pellets of different sizes are assorted together as inconsistent sizes are considered to bear better absorption capacity.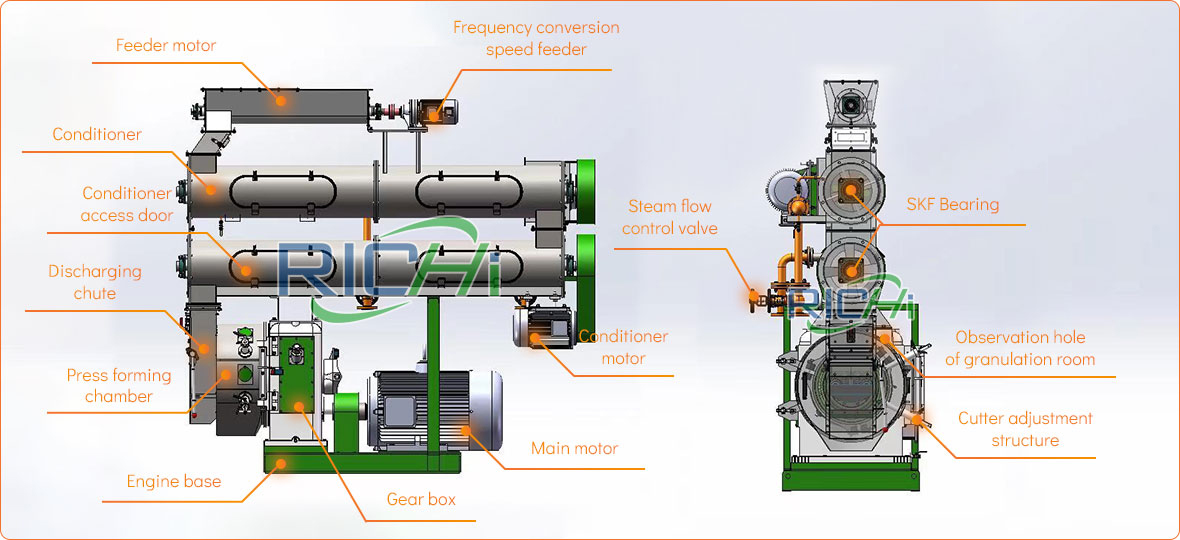 04
Inclusion of Additives
The assorted litter are then combined with clumping agent such as sodium bentonite, known for swelling 15 to 18 times its massto enhance absorption capacity. It is then polished with dust controlling agents to ensure it doesn't break in to dust particle due to friction. It is finally sprayed with deodorizer to prevent foul smell.
The most important parameters for any consumer-based product is quality. The product undergoes stringent quality control in all aspects including absorption properties, odor, dust, and pet friendliness. Most manufactures do have their own pack of cats to test the product for all conditions with multiple variables before finally packaging the product for commercial use.