NEWS
RiChi News
Follow Richi Machinery trends, collect industry information, and discuss market focus.
Richi Machinery Delivered 12 Feed Pellet Machines and Wood Pellet Production Line Equipment
Date: 2020-11-23 09:05:03
From: www.pellet-richi.com
Clicks: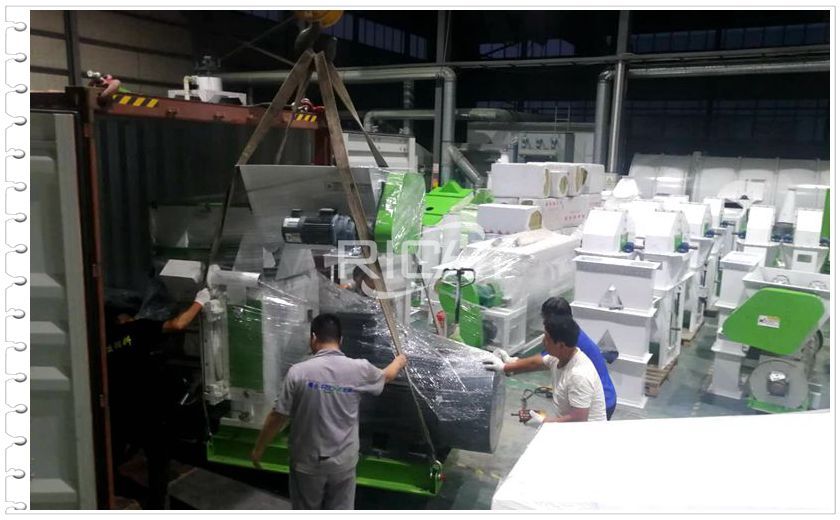 Shipment of pellet machine
October 2020, Richi Machinery delivered equipment to 12 customers from different countries. There are biomass pellet machinery, feed pellet machinery, and aquatic feed pellet extrusion equipment. The shipping countries include the United States, Uzbekistan, Feilubian, China, Algeria and many other countries and regions.
Recently, the equipment of 12 pellet plant projects of Richi Machinery has been loaded into trucks and will be delivered to 10 countries in batches, realizing new breakthroughs in the sales of feed processing machinery and biomass pellet processing machinery products. For a long time, Rich Machinery has strict requirements on the packaging, protection, marking, and transportation of each batch of export equipment. The technical and production departments will make full preparations before shipment and formulate scientific and detailed packaging. The plan is to mark each item's packaging accordingly so that all items are clearly visible to ensure no omissions during delivery. Each component in the container has been firmly fixed and reliably protected to ensure that the product is in good condition during transportation.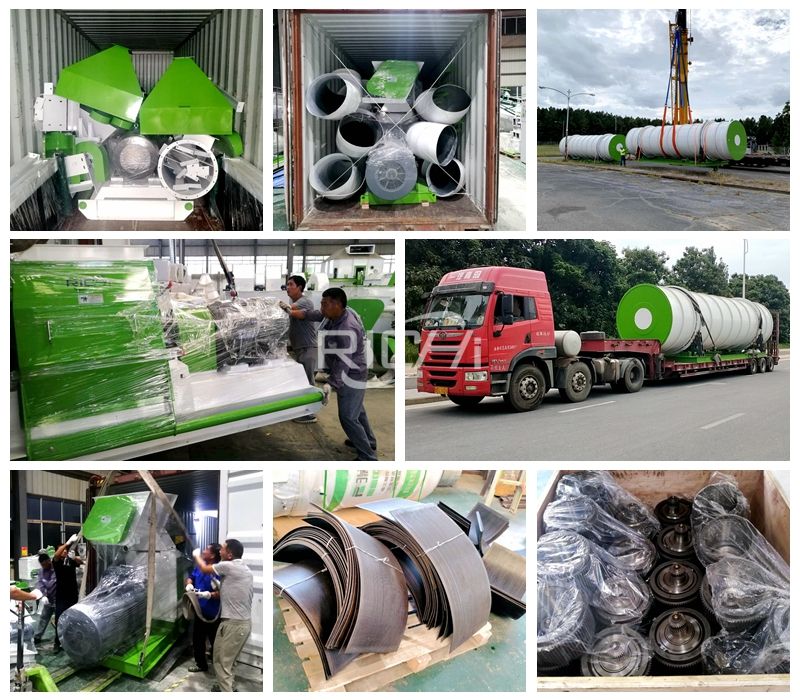 Delivery site of feed machinery and wood pellet machinery and equipment1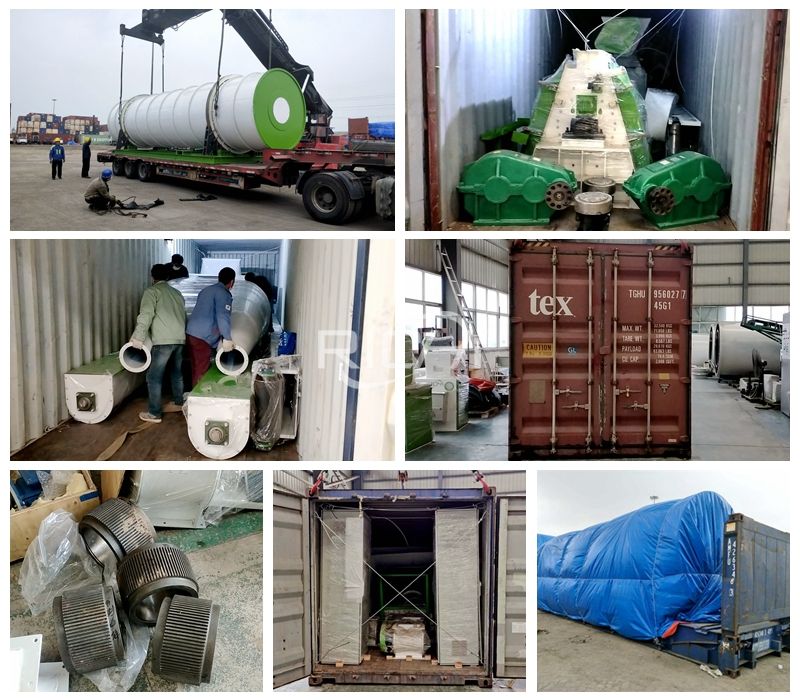 Delivery site of feed machinery and wood pellet machinery and equipment2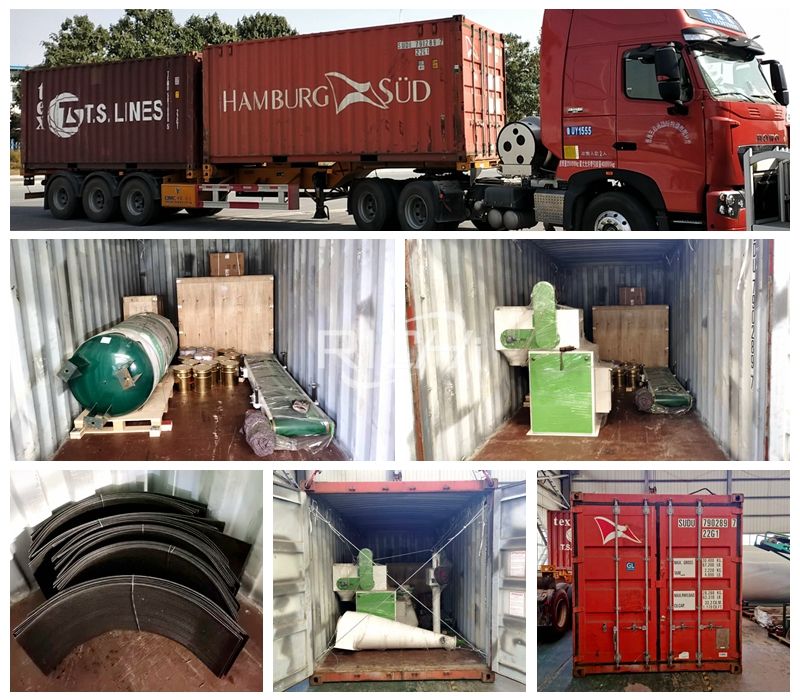 Delivery site of feed machinery and wood pellet machinery and equipment3
Since 2020, Richi Machinery has overcome all the difficulties caused by the epidemic. The international business department has strengthened close contact with customers in various ways,in response to the special requirements of local customers on product color and configuration, it has continued to communicate with the relevant departments of the company,carry out innovative designs to meet customer needs to the greatest extent. In the end, RICHI products met the individual needs of customers around the world with their excellent performance and special customization, and successfully won the recognition of the market and customers! At the same time, RICHI coordinated production processing and made arrangements for stocking. When the epidemic situation in various countries continues, customers inspect finished products through online video and finally realize batch shipments of equipment.
Customized 10 tons per hour animal feed pellet processing line+4*350T Silos to Algeria
Complete 4-5 tons per hour wood sawdust pellet making plant equipments to Gabon
10Ton per hour large biomass pellet production line for wood pellets to American
Hot sale animal poultry chicken cattle aqua feed pellet mill to Philippine
MZLH350 CE Certificate 800-1000kg/h pine pellet machine wood pellet mill to Czech Republic
Floating fish feed extruder machine to South Africa Extruder
China 2-3 Ton Per hour industrial wood pellet machine to Chile
1-3T/H animal poultry chicken cow rabbit broiler feed pellet machine to Uzbekistan Tashkent
1-2 ton per hour chicken powder feed production line machinery to Uzbekistan
Floating fish feed pelletizing extruder machine to Uzbekistan
Pellet mill for poultry animal and fish feed to Gambia
Gambia poultry and fish feed pelletizer
150kg/h floating fish feed pellet production line to Tanzania
High-quality products and perfect service are the cornerstones of Richi Machinery's strong growth. In the special period of popularity, we will continue to ensure product quality while continuing to pay attention to customer needs, and do our best to provide after-sales service to help customers at home and abroad to obtain higher profits.
The above is the article for you: Richi Machinery Delivered 12 Feed Pellet Machines and Wood Pellet Production Line Equipment.
If you are interested in our products or project solutions, please contact us. We will give you the best product quality and the best price. Email: enquiry@pellet-richi.com