Exported Flat die feed line to Tanzania feed mill for delivery
his customer in Tanzania purchased a small flat die pellet production line, which is more suitable for small animal feed pellet factories.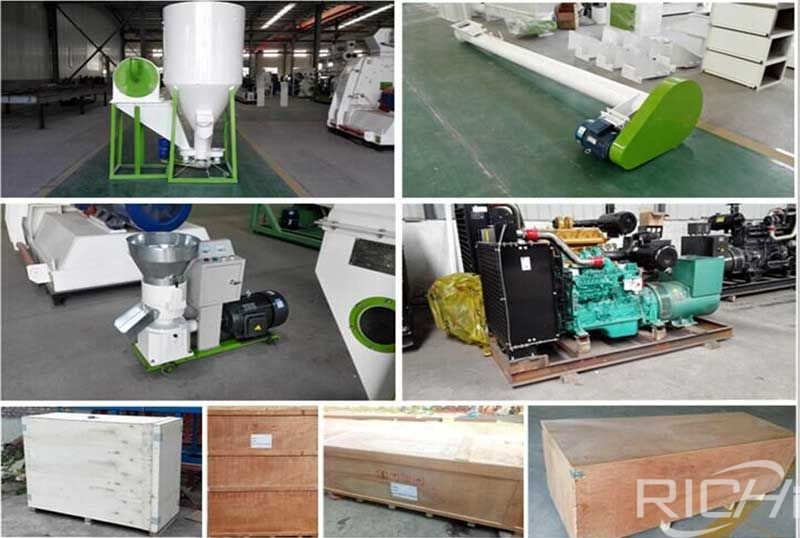 Exported Flat die feed line to Tanzania feed mill for delivery
Small Animal Feed Plant Features
Small Investment
Because of the compact design, these machines require very little space to install.
Low installation cost
Simple procedures are required for the installation of such livestock and poultry feed pelleting plants. All machines can use immediately after the simple installation and connection of mill parts.
Low production cost
Once the entire production plant is completed, the machines need only two or three workers to operate. Fewer workers mean it costs less to run factories. This is a profitable project.
Wide Applications
This small animal feed plant is widely used to produce the pellets for the farm animal and poultry.
Long Time Storage
High particle density, smooth surface, easy to store and transport,it can store for a long time.
Multi Sizes Pellets
The diameter of feed pellets can adjust between 2mm and 8mm (different molds with different diameters can change), and the length can adjust between 5-20mm, which is suitable for different growing periods of animals.
The above is the article for you: Exported Flat die feed line to Tanzania feed mill for delivery. If you are interested in our products or project solutions, please contact us. We will give you the best product quality and the best price. Email: sales@cnrichi.cn