Tofu Cat Litter Pellet Machine Production Line Equimpent
Nowadays, many manufacturers of biomass pellets choose Tofu Cat Litter. For example, yesterday, I received an inquiry from a Russian customer: "We are looking for equipment to produce tofu cat litter. Could u supply it?" The answer is of course. Richi Machinery produces a variety of biomass pellet production line equipment, not just limited to cat litter pellet machines.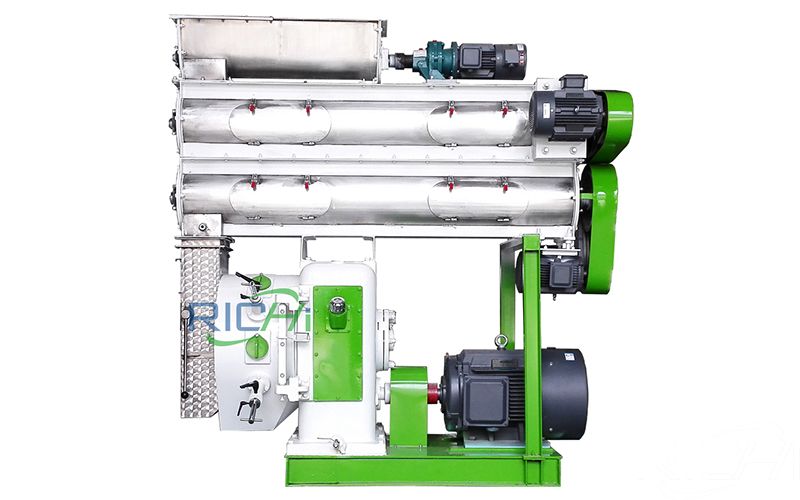 Cat Litter Pellet Machine
Cat Litter Pellet Mill Case
Name: Cat Litter Pellet Mill
Country: UK
Capacity: 5-6T/H
Date: Dec 17th,2016
Installation cycle: 2 Days
Pellet Size: 2-12mm
Our Service After-Sale
1. Except for the wearing parts, our company offers one year free warranty and permanent free technical support.
2. After installation and adjust, we have trained our customer's worker how to operate;
3. Training worker how to maintain and protect ;
4. According features, we will make a complete maintain rules for you, contains how to maintain, when to maintain, who maintain.
5. Our company after-sale department will call customer at regular intervals, ask if maintain and give advice;
Three Reasons To Use Tofu Cat Litter
1: Mess Free
Anti-tracking qualities make for easy cleanup! Tofu cat litter is composed of plant-derived particles with non-stick and special solidification formula that helps to create smaller and solid clumps thereby making it easy to scoop. Cat owners will also notice less tracking and Cats will enjoy an ultra-soft texture that is more comfortable for their sensitive paws.
2: Health Hazard Alert
You and your cat are exposed to breathing in dust particles from clay litters, and what's worse? Your cat is also eating it when they clean their paws and sharing kisses with you! Unlike Clay or Silica litters, Tofu cat litter is made by 100% nature bean dregs (the by-products of tofu). It is not only Chemical Free, but also come with unbeatable Odor Control. Absorbs urine and dries solid waste for 5x better odor control than clumping clay litters.
3: Environmentally friendly
It's one of the most preferred cat litters due to its environmentally friendly components such as biodegradable bean curd & cornstarch. Combined with vegetable adhesives and deodorant then shaped into columnar sand. Unlike Clay or Silica litters, Tofu cat litter is 100% biodegradable which means it is safe to flush into the toilet or used as garden fertilizer.