NEWS
FAQ
Follow Richi Machinery trends, collect industry information, and discuss market focus.
How Do Sawmills Use Residual Wood Chips to Make Biomass Pellets?
Date: 2021-01-25 08:43:59
From: www.pellet-richi.com
Clicks:
Any good sawmill aims to use as much of every tree as possible. But nature makes that easier said than done. Logs are round, not always straight, and are covered in bark. This means even the most technologically-advanced sawmills can only use around 60% of a log to create high-quality timber. But what happens to the rest? The 'waste' products from timber production such as bark, shavings, sawdust and wood chips can't be used to create lumber, but they aren't worthless. In fact, these residuals have long been used to make paper, cardboard or fiber-board.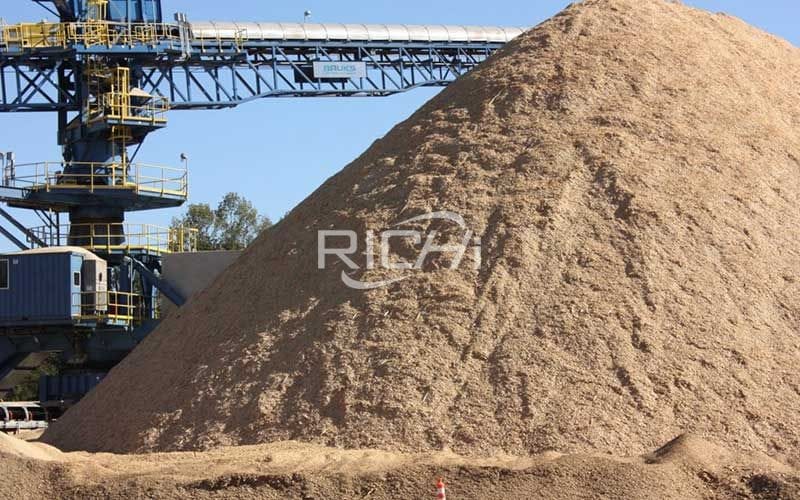 Sawmill sawdust
With the world growing increasingly digital the markets for residuals for pulp have been in decline. But with the growth of markets for biomass, in the form of sustainable wood pellets – which can utilize the same residuals for production of pellets and other parts of the process – there remains a sustained demand and market for this material. As this market continues to grow, so will demand. Finding ways in which this market can be made more efficient today could lead to benefits in the long term.
How Do Sawmills Use Residual Wood Chips to Make Biomass Pellets?
Knowing the usages of sawdust pellets will follow the question of how to make wood pellets from sawdust. The process is not that complicated. Here are the details of biomass wood pellet mill production line:
1.Get the raw material ready. Generally sawdust is small enough for pellet making. So the first step is to add water to the sawdust till its moisture content is between 8-15%, which is the best moisture content for pelletizing. But if the raw material is wood chips, they should be pulverized first.
2. Put the sawdust into the sawdust pellet mill gradually. Large scale pellet production need a screw feeder to make sure stable feeding of raw material.
3. After pelletized, the sawdust pellets are of high temperature that is not suitable for direct packing. So they should be cooled by pellet cooler.
4. Then, pellets go through a vibrating sieve, where good pellets will be left, while broken ones or powder will be collected for reproduction.
5. After all the above procedures, pellets can be packed with a pellet packing machine.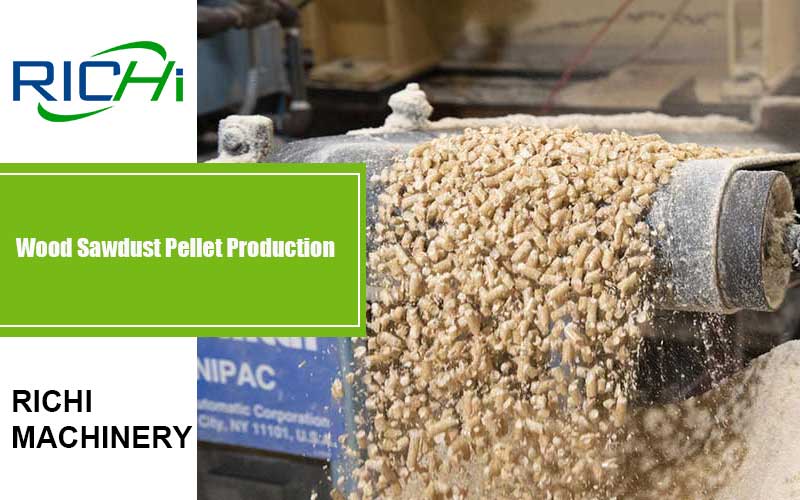 Sawdust Pellet Production
Sawdust Pellet Machine Parameter
| | | | | | | |
| --- | --- | --- | --- | --- | --- | --- |
| Model | MZLH320 | MZLH350 | MZLH420 | MZLH520 | MZLH768 | MZLH858 |
| Anti-caking Feeder Power | 1.5KW | 1.5KW | 1.5KW | 2.2KW | 3KW | 3KW |
| Forced Feeder Power | 0.55KW | 0.55KW | 0.55KW | 0.75KW | 1KW | 1KW |
| Capacity | 300-400kg/h | 500-700kg/h | 1.0-1.2 t/h | 2.0-2.5 t/h | 2.5-4 t/h | 3-4.5 t/h |
| Pellet Machine Power | 37kw | 55kw | 90kw | 110/132kw | 250/280kw | 280kw |
| Final Pellet | 6-12mm | 6-12mm | 6-12mm | 6-12mm | 6-12mm | 6-12mm |
Benefits of Making Fuel Pellets from Sawmill Residues
Generally the sawmill residues are piled or burned or sold in local markets for fuel. This way increases the storage cost of sawmills and brings environmental pollution by burning directly. If turn these sawmill residues into fuel pellets, it can not only offer energy for sawmills themselves and save energy cost and storage cost of sawmills but also benefits the environment.
Name: Wood Sawdust Pellet Production Line
Country: Mexico
Capacity: 10T/H
Date: 2019
Installation cycle:
Pellet Size: 6-12mm wood pellet
The American customer's 10 t/h wood sawdust pellet production line project is the customer's investment attempt to seize the opportunity to expand the production scale.The customer has previously cooperated with other manufacturers on a small wood chip production line. Since it has been in production for more than a year, the quality of the equipment and the quality of the finished pellets are far from the customer's requirements, and machine failures often occur in production. This time American customer chose to cooperate with Richi Machinery, which is the trust and hope that our customers have after visiting Richi equipment and understanding the achievements of Richi in the field of wood pellet processing.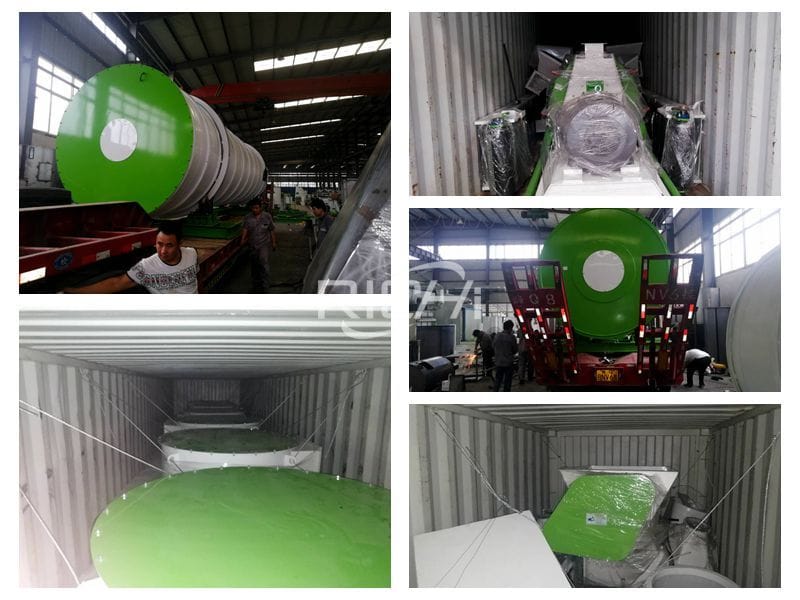 USA 10T/H Wood Sawdust Pellet Production Line equipment delivery photos
The raw material for the 10 tons of wood pellet processing project customized for the customer is wood chips, and the pellet size requirement is 8mm. This sawdust production line is large in scale, innovative in design, highly automated,and adopt the turnkey service promoted by Richi in recent years. From design, construction to installation and trial operation, Richi contracted all production line construction work.
In addition to helping lower the cost of production and, in turn, the cost of pellets and renewable energy, the local market for the residuals from the sawmill will help lower lumber production costs. This will help maintain the healthy market for wood from sustainably managed forests. The market for sawlogs has been shown to be a critical factor in providing revenue to forest owners, allowing them to invest in better forests for the future.
So, while the co-location of sawmill and pellet manufacturing facility may seem a small project, it is one that will have wider benefits – for the industry, the community and for the environment.
The above is the article for you: How Do Sawmills Use Residual Wood Chips to Make Biomass Pellets?.
If you are interested in our products or project solutions, please contact us. We will give you the best product quality and the best price. Email: enquiry@pellet-richi.com