NEWS
FAQ
Follow Richi Machinery trends, collect industry information, and discuss market focus.
How to judge the strength of biomass pellet machine manufacturer
Date: 2020-02-02 09:02:28
From: www.pellet-richi.com
Clicks:
There are many manufacturers of biomass pellet machine in the world. There are regular manufacturer and small workshop that rely on low prices. It is conceivable that the quality and after-sale of biomass pellet machine produced by informal manufacturers are difficult to guarantee, and their profits are also huge. The product gap here can be imagined. Generally, people who enter this industry invest with their lifetime savings.Some investigation carelessly spent the wrong money, bought equipment and cannot produce them. Whenever I see or hear such a thing, I always feel sorry for the customer and get angry. Here, RICHI will teach you how to judge the strength of biomass pellet machine manufacturers, and can remind everyone to spend less money when choosing equipment.

biomass pellet machine manufacturer
1. There are currently two types of granulators on the market: flat die and ring die. The ring mold must be selected for making biomass fuel. The flat mold is an evolution of the equipment for making feed in the early stage, and it is not suitable for making fuel particles at all.
2. Customer case. The customer case is a criterion for judging the strength of the biomass pellet machine manufacturer. The more customer cases a company has, the stronger its representative ability. On the contrary, it is necessary to investigate more.
3. Look at the fineness of the workmanship of the equipment. The higher the quality, the finer the granulator will work. Because only every part strictly follows the exact size, can the equipment reduce friction, reduce wear and prolong service life at work.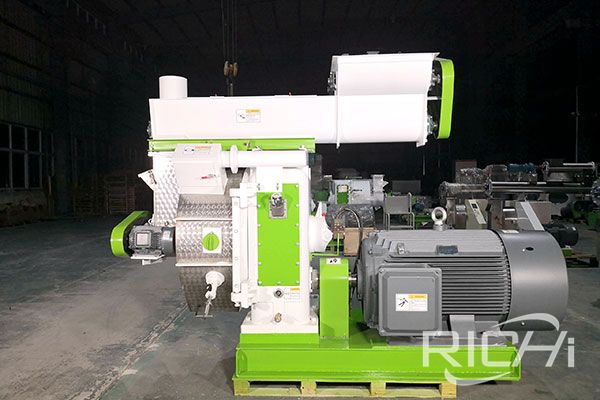 biomass pellet mill
4. Look at the drive system. The core of the wood pellet machine is the transmission system. Gear manufacturers have better fixation and precision that cannot be achieved by small manufacturers.
5, see after-sales service. No equipment can avoid damage and repair. If there is no good after-sale service, it is equivalent to a person getting sick and not seeing a doctor.
The above is the article for you: How to judge the strength of biomass pellet machine manufacturer.
If you are interested in our products or project solutions, please contact us. We will give you the best product quality and the best price. Email: enquiry@pellet-richi.com