NEWS
Industry News
Follow Richi Machinery trends, collect industry information, and discuss market focus.
Difference between feed pellet machine and wood pellet machine
Date: 2019-12-31 09:12:20
From: www.pellet-richi.com
Clicks:
1, Different raw materials
Feed pellets are mainly made from corn meal, grass meal, straw meal, cottonseed meal, soybean meal and rice husk etc. These materials are relatively soft and moist so they can be processed directly with a small amount of liquid. When the pellets mill working, there will be a heating process, after that, the feed pellets will be even more soft and smooth.
Biomass pellets are made from more various and harder materials. Logs, wood chips, waste wood, sawdust, sunflower stalk, cotton stalks, bamboo dust, coffee husk, wheat straw, palm husk and almost all the biomass waste you can think of can be processed in to pellets. Biomass pellets mills deal with raw materials contain more fiber, so the process is more complex than making feed pellet mills.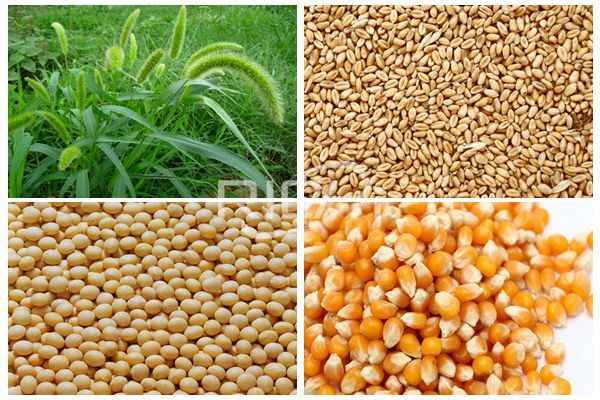 pellet machine with different raw materials
2, Different shapes
Because of the reason we mentioned above, feed pellet mills and biomass pellet mills are different from the appearance. Generally speaking, feed pellet is smaller and thinner. The largest feed pellet mill is about 1 meters high and weighed several hundreds kilograms. While the smallest biomass pellets mill, for example, the wood pellet mill is more than 2 meters high and weighed around 5 to 6 tons. What's more, biomass raw materials are hard to process, so you may need a complete biomass pellet line to help you from chipping and crushing the raw material till packing the pellets.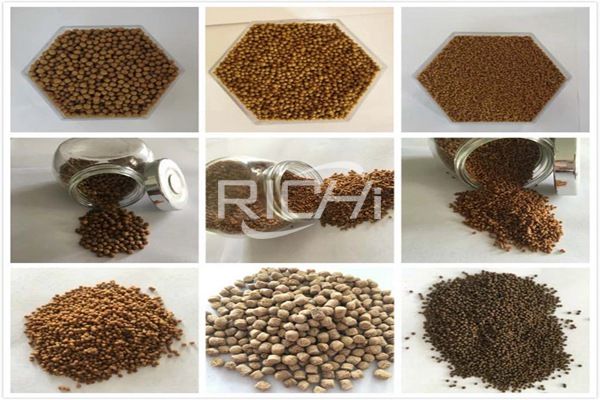 pellet machine have different shapes
3. Different input costs
If it is a pellet production line with the same output, for example, the pellet production line that is also 1t / h, the feed pellet production line has a lower investment cost than the wood pellet production line.
Richi machinery produces a variety of animal feed pellet machines and wood pellet machines. If you need a large amount of pellets, you need to set up a pellet production line. We can provide you with a complete solution from the early design to the later equipment installation and training.
The above is the article for you: Difference between feed pellet machine and wood pellet machine.
If you are interested in our products or project solutions, please contact us. We will give you the best product quality and the best price. Email: enquiry@pellet-richi.com