Applications Of Small Poultry Pellet Machine
Our electric poultry feed pelletizer is specially designed for small poultry farm or home use: driven by electricity, small body, light in weight and simple operation. Most important, the feed pellets produced by this electric poultry feed pelletizer have rich nutrition, good palatability and high digestibility.

Why Choose Poultry Feed Pelletizer for Your Chicken?
This poultry feed pelletizer for small poultry farm or home use is different from other feed pellet mills. As for chicken, they are kept for fast and health growth. The feed of chicken should emphasize the nutrition content and ingredients. We developed this homemade chicken feed pelletizer and focused to increase the integrity of nutrition and palatability which can accelerate chicken to have more than usual. What's more, chicken in different growing stages need different size feed pellets, with this machine, you can make feed pellets from 2-10 mm, meeting different needs.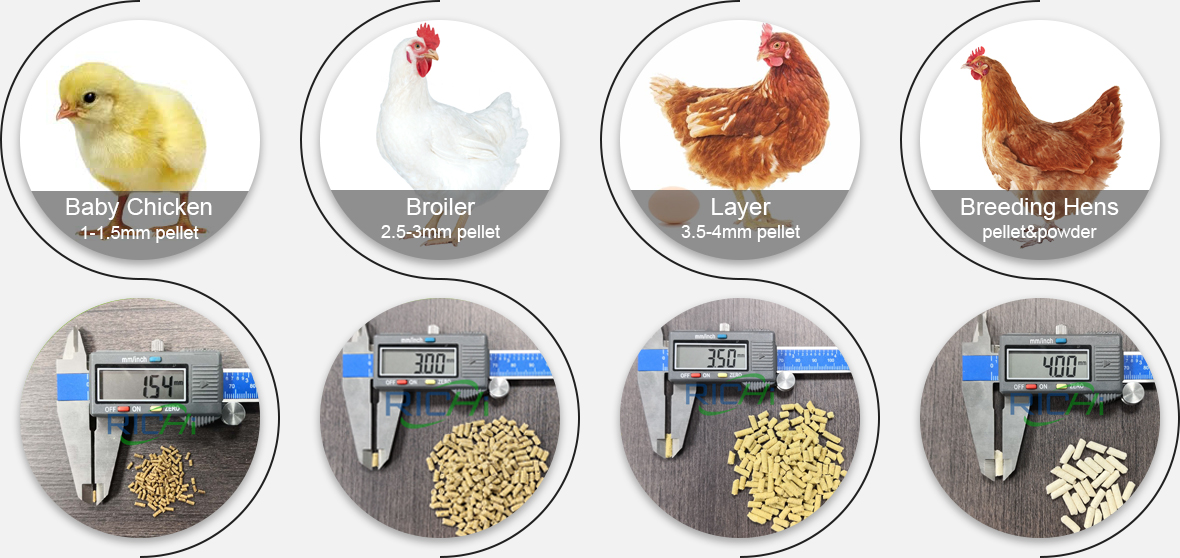 How to Make Feed Pellets of Your Own?

1. the raw materials required. They include: barley, wheat, corn, peas, and oats, alfalfa pellets for the grind/whole portion, and cultured yeast, fish meal, kelp, flax seed, crab meal, salt, and aragonite for the premix. The raw materials are readily available especially during the harvest season and go at an affordable pricing.
2. For the machinery, you require a feed pellet mill. In addition to a pellet mill you will also require a feed grinder to grind the corn and the peas. However, if you are feeding very few chickens you will not require a feed grinder.

3. Having the machinery and the raw materials, you are now ready to make their own chicken feed pellets.
First you make a premix. The premix is later on added to the whole grains. The premix can be made beforehand and stored then used when you is making the feed. The premix is made by mixing the powdery ingredients; cultured yeast, fish meal, kelp, flax seed, crab meal, salt and aragonite. Measure the ingredients in sufficient amounts. After mixing these ingredients, you can store for later use or use all of the premix at once in making the feed.
Next is to crush the whole grains; the corn and the peas. Use a stone if it's not a large amount. However, a feed grinder is highly recommended for finer results. The crushed corn and peas is then added to the premix. The smaller whole grains can be added whole; barley, wheat, oats and alfalfa pellets.
After adding the crushed and smaller whole grains to the premix, you then mix them thoroughly by hand, or use a feed mixer.
Then the mixed materials are fed into the feed pellet mill and pressed into pellets. For later use, you have to store the feed pellets in a covered bin. It is good for a few days only; not for so long.
The ideal chicken feed formula is: lysine 7%(min), Crude protein 16.5%(min), Methionine 2% (min), crude fat 3%(min), cruder fiber 5%(max), calcium 3.5%(min). You however do not have to make these measurements. The given ingredients are balanced.
With the above information, you are able to make quality pellet feeds for their chicken. The home-made chicken pellets are cost efficient making you self-sufficient. They also ensure the chicken remain in good health and produce high quality produce.
1. The roller and main shaft bearings of small feed pellet machine adopt whole sealing design to ensure no leakage pollution from bearing and lubricating oil. The bearing service life is longer and saves the maintaining time.

2. The flat die of feed pellet machine is made by alloy steel and with forging process. After the vacuum heat treatment, it is wear-resisting and with high hardness to ensure lone service life.

3. The die hole is processed by full-automatic CNC drill. The processing accuracy is high and the finish degree is good, which can increase the production rate and reduce the production cost.

4. The reducer gearbox adopts hypoid bevel gear for high transmission efficiency and stable transmission. It features high carrying capacity, reliable performance and compact structure, wearing-resisting. It saves energy, materials and space. It has long life span and low noise.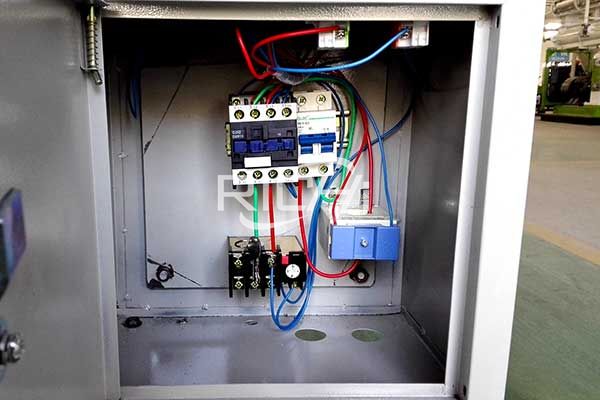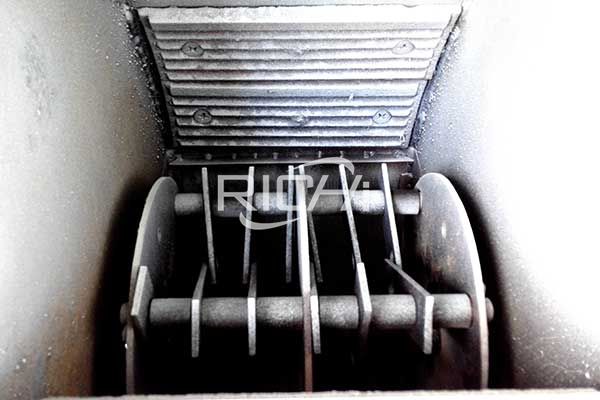 Working Principle Of Small Poultry Pellet Machine
When you start the machine, the roller or die begin to rotates. They move relatively and form strong pressure and friction.When you feed biomass materials through the hopper, they fall on the flat die and get compressed by the roller, then they are squeezed into the holes on flat die, where they are formed into solid cylindrical pellets.Under the flat die there is a slicer cutting them into certain length. Then the pellets falls down and come out through the outlet.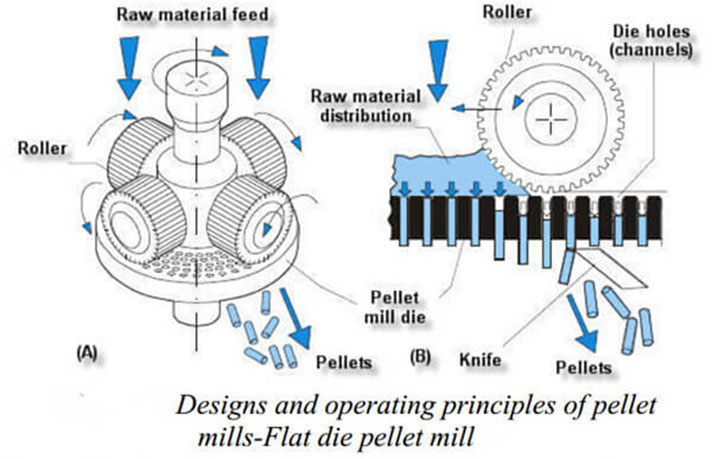 Parameter And Model Of Small Poultry Pellet Machine
| Model | Capacity(TPH) | Main Motor Power(kw) | Pellet Size ( mm ) | Dimensions ( cm ) |
| --- | --- | --- | --- | --- |
| FDF-125A | 80-100 | 3 | Φ2.0 - Φ6.0 | 66*35*120 |
| FDF-150A | 90-150 | 4 | Φ2.0 - Φ6.0 | 66*35*120 |
| FDF-125B | 80-100 | 3 | Φ2.0 - Φ6.0 | 63*27*75 |
| FDF-150B | 90-150 | 4 | Φ2.0 - Φ6.0 | 65*27*78 |
| FDF-210 | 200-300 | 7.5 | Φ2.0 - Φ6.0 | 85*35*91 |
| FDF-230 | 350-450 | 11 | Φ2.0 - Φ6.0 | 98*38*94 |
| FDF-260 | 400-500 | 15 | Φ2.0 - Φ6.0 | 108*42*104 |
| FDF-300 | 500-700 | 18.5 | Φ2.0 - Φ6.0 | 130*51*121 |
| FDF-360 | 700-800 | 22 | Φ2.0 - Φ6.0 | 140*56*160 |
| FDF-400 | 900-1200 | 30 | Φ2.0 - Φ6.0 | 150*61*180 |