Applications Of Mini home small pellet machine
Today livestock and Ruminant feed pellets are becoming more and more popular in the breeding industry for being rich in nutrition, good palatability and easy storage. Our Mini home flat die feed pellet mill is your inevitable choice for making your own feed pellets. This small electric feed pellet mill is very flexible, convenient to move and operate. What is more important, in the long run, the feed pelletizer price is more cost-effective than buying feed pellets, so it is especially favored by small farm holders and poultry breeders. For daily feed pellets production with small quantity, usually a feed pellet mill is enough, because you can grind the materials with any grinding machine that is available to you; after the pellets are discharged from a feed pelletizer, you can cool them in the sun and then store them in a container. While if the production is relatively larger and a little troublesome only depending on labor force, you can consider buying the auxiliary machines like feed hammer mill, etc to save time and labor.


Flat Die Feed Pellet Machine Advantages
1. The Feeding Way. Flat die pellet machine feeds the material into the pressing chamber vertically by the weight of itself. And the processing speed is even.
2. The diameter of the roller is out of the limit of the flat die, it can expand the inner bearing space. The bigger bearing not only can increase the endurance of the roller but also improve the pressing power and prolong its life-span.
3. The Discharging Way, the flat die has low rotation speed, then its low rate of spoiled pellets.
4. The roller way adjusting way. Flat die roller can adjust with the thread column by manual rotation or hydraulic automation.

Why choose our small pellet mills?
This poultry feed home pellet mills for small poultry farm or home use is different from other feed pellet mills. As for chicken, they are kept for fast and health growth. The feed of chicken should emphasize the nutrition content and ingredients. We developed this homemade chicken feed small pellet mills and focused to increase the integrity of nutrition and palatability which can accelerate chicken to have more than usual. What's more, chicken in different growing stages need different size feed pellets, with this small pellet mills machine, you can make feed pellets from 2-8 mm, meeting different needs.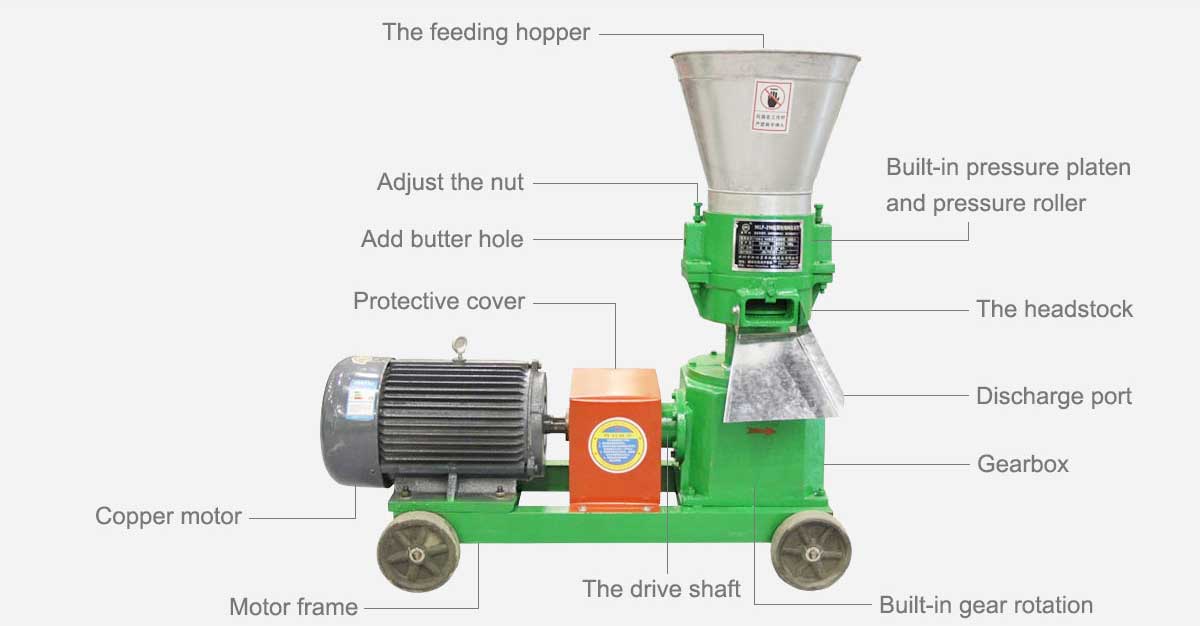 1. This small pellet mills has small size,simple structure and easy to operate

2. Such small pellet mills has high quality and cost performance

3. It is suitable small pellet mills for home use

4. The material of corn kernel can be processed without water

5. Dry-processing, final pellets are hard and smooth, internal

6. It can be easily and flexible move to anywhere when needed which can save money about moving raw material.

7. It is easy to change new die and rollers, this can save time to produce more pellets.

8. Materials fall into the pelletizing chamber under the assistance of their own gravity and thus can be more evenly distributed and pressed.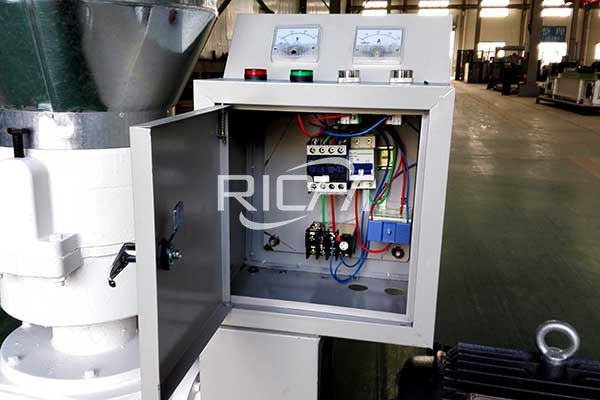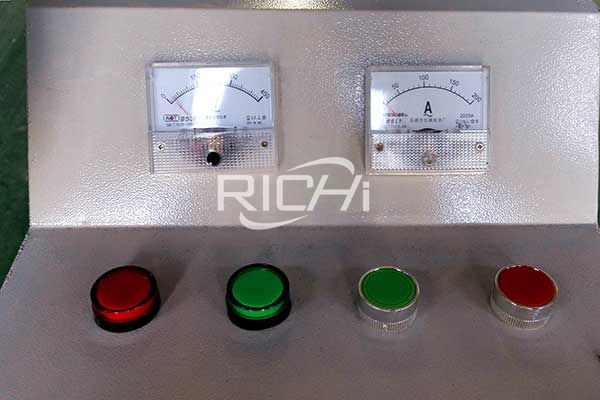 Working Principle Of Mini home small pellet machine
Flat Die Feed Pellet Machine Working Principle
The first pellet mill design at the turn of the 20th century based on flat dies. Generally, there are two types of flat die pellet mills in the market, the rotating die type, and the rotating roller type. The former has a stationary roller with the rotating die while the latter has a stationary die with a rotating roller. Adopting vertical principle, the raw materials drop down by its own weight into the pelletizing chamber where they are compressed between the rollers and die to form pellets by going through the die holes.
Parameter And Model Of Mini Home Small Pellet Machine
Model
Capacity(TPH)
Main Motor Power(kw)
Feeder Motor Power(kw)
Pellet Size ( mm )
Dimensions ( cm )
FDF-125A
80-100
3
Φ2.0 - Φ6.0
66*35*120
FDF-150A
90-150
4
Φ2.0 - Φ6.0
66*35*120
FDF-125B
80-100
3
Φ2.0 - Φ6.0
63*27*75
FDF-150B
90-150
4
Φ2.0 - Φ6.0
65*27*78
FDF-210
200-300
7.5
Φ2.0 - Φ6.0
85*35*91
FDF-230
350-450
11
Φ2.0 - Φ6.0
98*38*94
FDF-260
400-500
15
Φ2.0 - Φ6.0
108*42*104
FDF-300
500-700
18.5
Φ2.0 - Φ6.0
130*51*121
FDF-360
700-800
22
Φ2.0 - Φ6.0
140*56*160
FDF-400
900-1200
30
Φ2.0 - Φ6.0
150*61*180