Applications Of Electric Flat Die Pellet Mill
Electric Feed Flat Die Pellet Mill is an ideal pelletizing machine mainly used for small-scale production of ruminant and poultry feed pellets, grain feed factory, farm, poultry farm . The raw materials are easy to obtain, like corn, maize, wheat bran, rice, beans, etc. Driven by electric motor makes it more energy-saving and environmental friendly.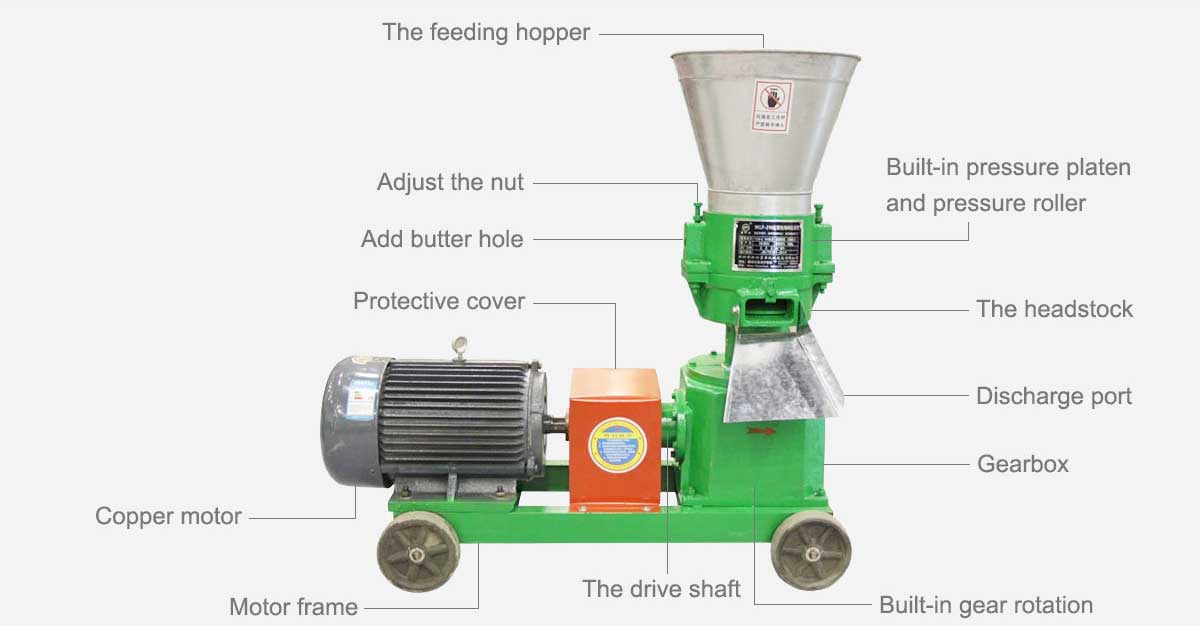 Structure analysis of electric flat die pellet mill

Electric Flat Die Feed Pellet Mill Application
1. Suitable for processing various kinds of solid grain into small feed pellets for animals like cattle, cow, chicken, rabbit, pig, etc.
2. Suitable for making bedding pellets for animal stalls from cardboard.
3. Also suitable for processing biomass material and many other agro wastes into wood pellets for green fuel.

Why Choose Flat Die Pellet Mill
☆ Due to the simple structure design of flat die pellet mill, the maintenance and repair is definitely more convenient and much simpler.
☆ Spare parts are easy to change, less cost for roller and dies.
☆ Flat die pellet mill is mainly suitable for small-scale industrial production and home use, so it has competitive price advantages, also energy and cost saving.
☆ Easy to operate, and the staff training course is much easier.

Highlights of Our Flat Die Pellet Mill
1) Reliable continuous operation 2) Low energy consumption 3) Low maintenance cost

Animal feed pellet machine application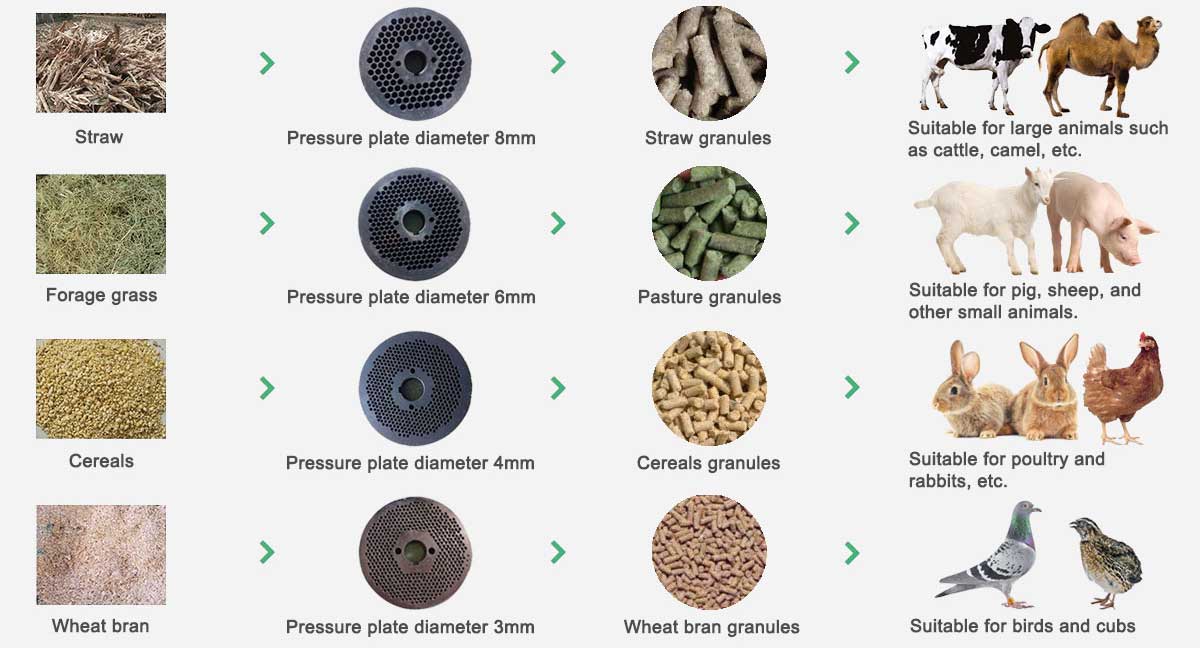 Animal feed pellet machine application
Working Principle Of Electric Flat Die Pellet Mill
When you start the machine, the roller or die begin to rotates. They move relatively and form strong pressure and friction.When you feed biomass materials through the hopper, they fall on the flat die and get compressed by the roller, then they are squeezed into the holes on flat die, where they are formed into solid cylindrical pellets.Under the flat die there is a slicer cutting them into certain length. Then the pellets falls down and come out through the outlet.