Applications Of Diesel Flat Die Pellet Machine
Diesel flat die feed pellet mill is specially designed for making small scale feed pellets for pig, rabbit, cattle, chicken, sheep, etc. Its small size and diesel engine make it movable and very convenient to move around. It can process corn, alfalfa, wheat, rice, oil cake, etc. into granule at one time. Nutrients can also add to the raw materials. Therefore, with a feed pellet mill, you can make your own feed pellets with your special ingredients.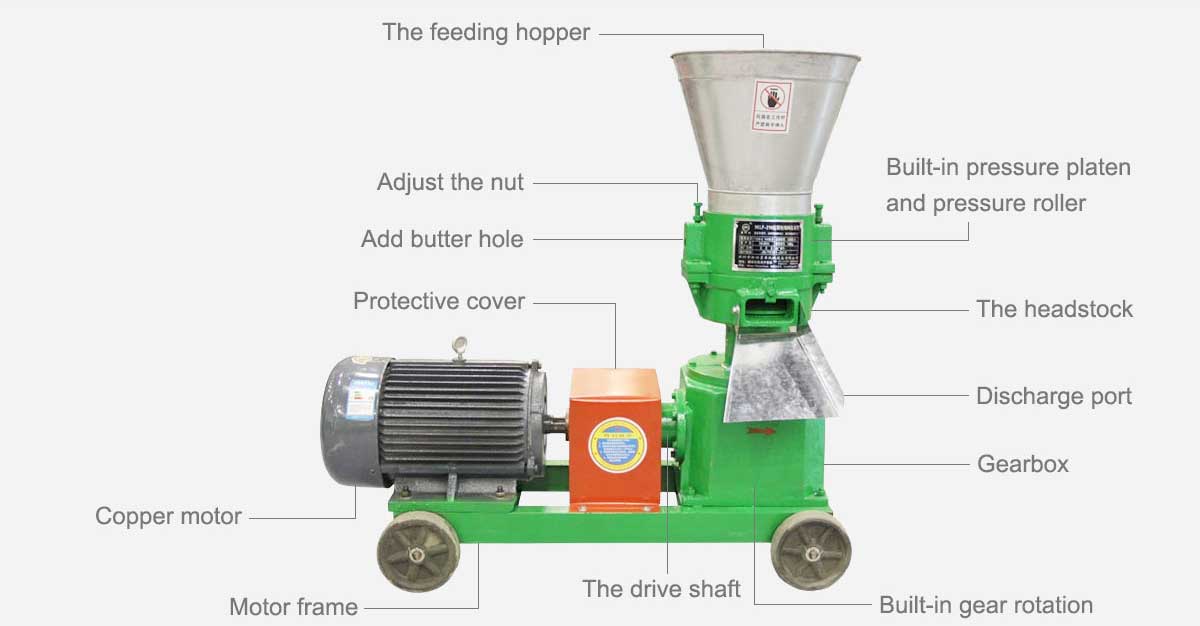 Structure analysis of flat die pellet mill
Steps for Feed Pellets Processing

1. The raw materials should be ground into small particulars by a hammer mill.
2. A pellet making machine shall be adopted to pelletize the materials.
3. After pelleting, the raw materials become pellets. Then the pellets should be cooled by a cooler.
4. If the pellets are for commercial use, pellets packing machine shall be also be used to weigh and pack the pellets.
5. After these steps, the pellets can be stored at dry place.

Diesel Flat Die Feed Pellet Mill Application
* Diesel flat die feed pellet mill is especially applicable to the owners of small feed-processing factory and farm-holders to process the feed for rabbits, chicken, pig, sheep and so on.
* With Diesel flat die pellet mill you can make bedding pellets for animal stalls from cardboard.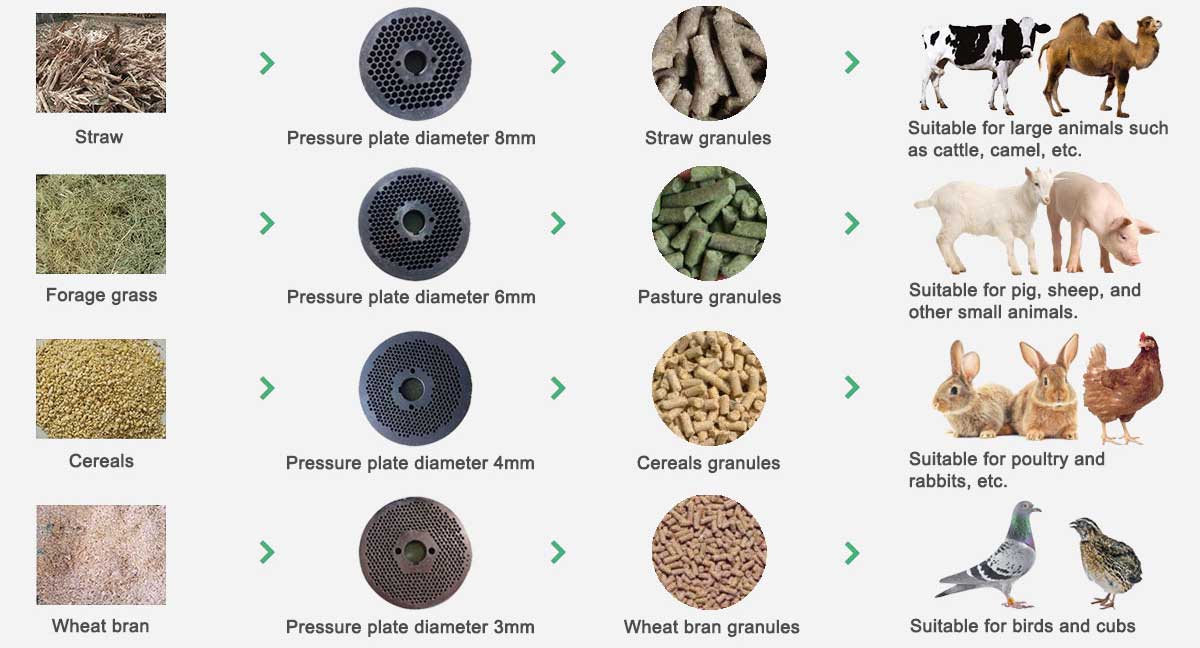 Animal feed pellet machine application